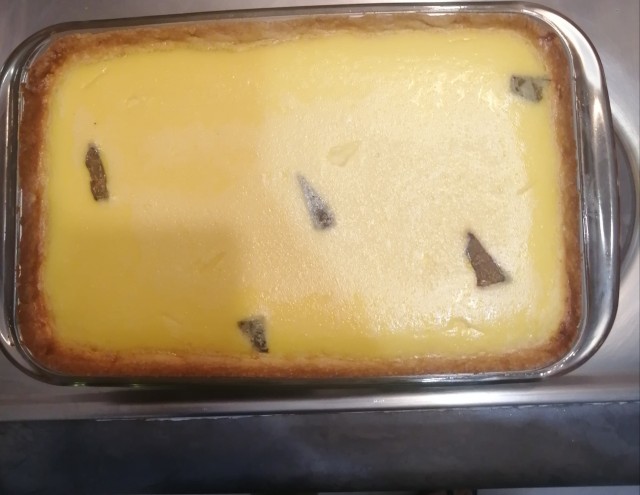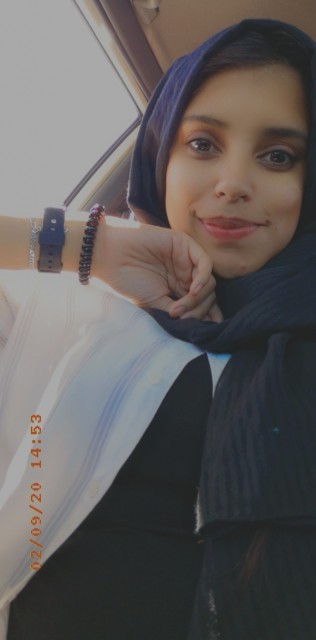 Nazreen Khan
Sous Chef
#foodie 🤩.
🇿🇦, Cape Town🌅.

Find videos of the recipes on my Instagram or Facebook 😊.
---

South Africa
Joined 1 year ago
---
@khans_kitchenette_ or @nazreen_khan09
CREDITS
@khans_kitchenette_
@nazreen_khan09


INGREDIENTS
FOR THE BISCUIT BASE:3 cups of cake flour( add more if necessary, shouldn't be runny-should be a doughy texture ) 200g soft butter(marvello preferably) 1 cup of sugar1 egg 2 teaspoon vanilla essence1 teaspoon baking powder

FILLING :10 eggs1 litre milk 1 cup sugar2 teaspoon vanilla essence3 cinnamon sticks5 teaspoon custard powder
METHOD
BISCUIT BASE:1.In a bowl, cream together the soft butter and sugar for 5 minutes.2.Add the egg and vanilla essence and whisk it together for a minute.3.Add all dry ingredients and mix until the dough comes together. 4.Bring the dough together and smoothen it out(should be biscuit dough like-soft and not too sticky). 5. Wrap the dough in cling wrap/cover with a cloth and place it in the fridge for 1 hour.6.Place your dough into a greased(with butter) rectangular pyrex bowl of choice-depending on how thick you'd like your base-milktart filling ratio. *Use your fingers to make the edges neat and even.
Place base in the fridge until you're done with your filling.
FILLING METHOD :
1. Pour the milk and cinnamon sticks in a pot and bring it to a boil and add vanilla essence.2. Add the custard powder gradually while ensuring no lumps are formed(keep stirring at all times). 3.Add the sugar to boiling pot mixture.4.In a bowl, whisk the eggs for 2 minutes.5. Add the milk mixture from the pot into the bowl with the eggs gradually with a sift preventing any lumps from falling in. 6. Preheat oven to 180'. Take out your chilled biscuit base and slowly pour the filling mixture onto the base add same cinnamon sticks used previously) 7. Let the milktart bake 50+- minutes until the edges are golden brown and the filling is semi-stiff and not wet inside(test with a knife). 8.Remove from the oven, let it cool down until ready to eat temperature of your choice.
INFO & TIPS
* can add 3 cardomom pods into milk mixture (optional)
can sift fine cinnamon powder over milk tart once baked.
*can roll dough out first and then plce into pyrex of place into pyrex and position it.
makes +-15 pieces
POSTED ON
10 Mar 2021
WOULD YOU LIKE TO ?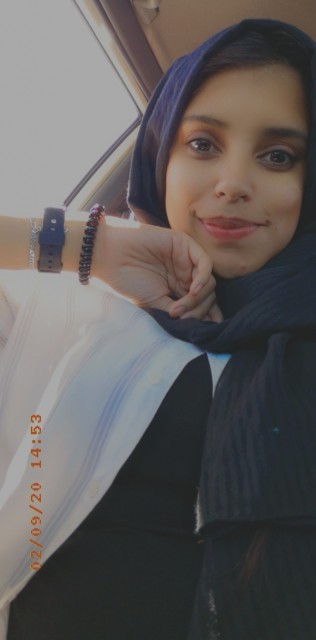 Nazreen Khan
Sous Chef
#foodie 🤩.
🇿🇦, Cape Town🌅.

Find videos of the recipes on my Instagram or Facebook 😊.
---

South Africa
Joined 1 year ago
---
@khans_kitchenette_ or @nazreen_khan09
COMMENTS
You May Also Like
Suggest Recipes