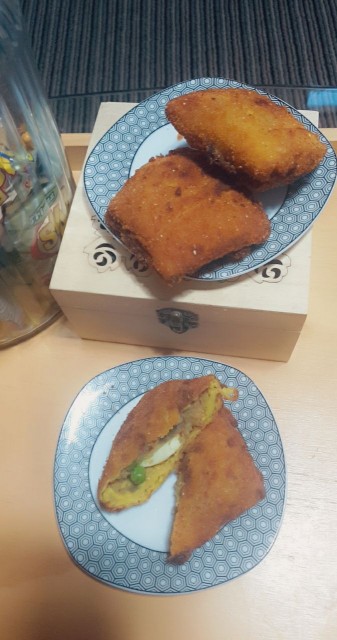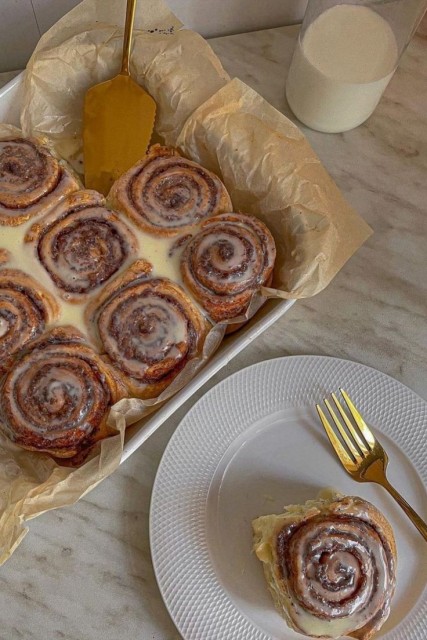 Mariyam Mohamed
Kitchen Fundi
I am a home baker
I host online classes, during the weekends
---

Lesotho
Joined 2 years ago
---
@Cookiecrew13
CREDITS
Photo and recipe credit to Mariyam Mohammed @cookiecrew13


INGREDIENTS
Savory crepes1 egg 1 ½ cup waterPinch Salt ¼ teaspoon.Turmeric powder ¼ teaspoon. Baking powder 1cup Flour
FillingAny potato based Filling you like I used potato + Minced Beef + vegetablesBoiled egg slices into ½ or ¼
Liquid BatterFlour + water Mix well the batter should be runy
CoatingBread crumbs
Finely crushed corn flakes
METHOD
Savory crepesWhisk the eggs well and add water mix and add salt and turmeric powde and baking powder mix well add the flour and mix well till there is no lump.Make the creap in a greased pan over low to medium flame.Set a side
Add the filling into the center and the egg and fold into squares.
Coat the crepes in the Liquid Batter and be sure to coat well.
Immediately coat it with bread crumbs. Be sure to coat well.
And fry till golden brown Enjoy with you favorite sauce.
INFO & TIPS
I personally like a potato based Filling but u can use any filling u like.
POSTED ON
01 Jun 2021
WOULD YOU LIKE TO ?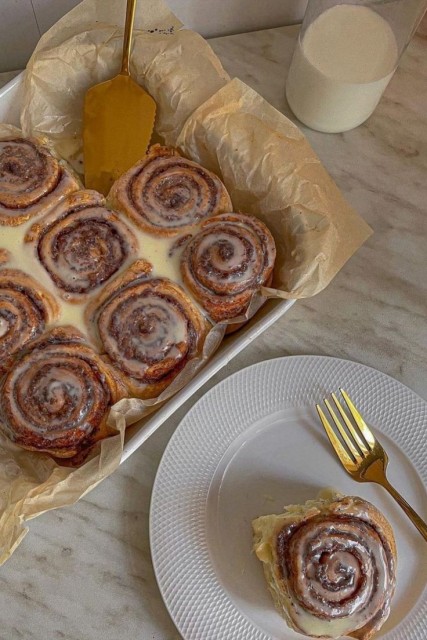 Mariyam Mohamed
Kitchen Fundi
I am a home baker
I host online classes, during the weekends
---

Lesotho
Joined 2 years ago
---
@Cookiecrew13
COMMENTS
You May Also Like
Suggest Recipes