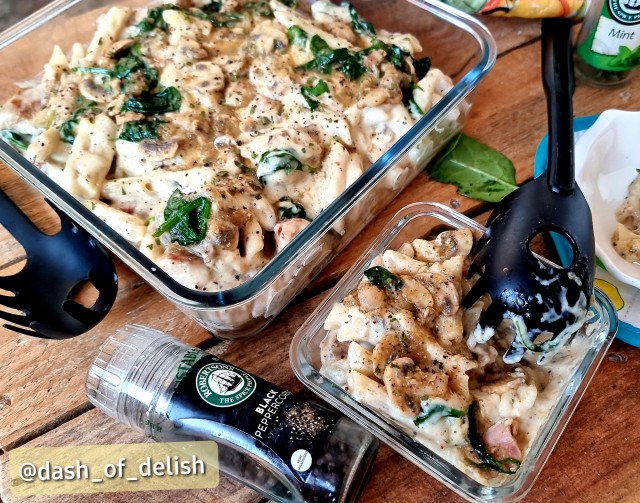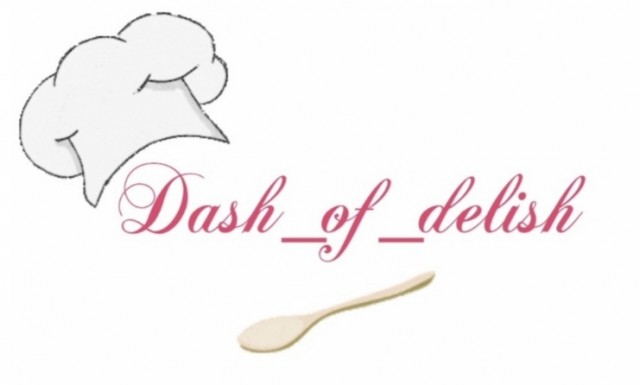 Dash _of_ Delish (aisha)
Kitchen Fundi
---

South Africa
Joined 2 years ago
---
@dash_of_delish
CREDITS
INGREDIENTS
250gr  boneless chicken cut into cubes Half packet egg noodles of choice 1 punnet mushrooms sliced 1 big bunch baby spinach leaves Blend:1 onion chopped 3 garlic cloves chopped 2 green chillies Qtr cup water 
Spices:1 tablespoon chicken spice 2 tablespoon lemon & herb spice black pepper  @robertsonsspiceSalt
Sauce:100gr margerine 2 cups milk2 tbslps all purpose flour ¼ cup fresh cream Parsley black pepper SaltHalf cup grated cheese
METHOD
Boil the egg noodles keep aside.Heat a pan with 1 tablespoon oil, add onion mixture, cook on medium flame for 5 minutes, add the chicken, and the spices, fry till flavours are well infused.  Now add in the spinach and mushrooms. Mix well and stir fry until done. Remove from flame keep aside. 
Heat a pan, melt the margerine,  add in the spices and milk, on medium flame,  add the flour mix well so no lumps form, as it gets thick add in the fresh cream and the cheese. It must be thick and saucy. 
Assembling:Add the noodles to the sauce. Layer the noodles in a greased casserole dish, layer the chicken, mushrooms and spinach mixture. Garnish with parsley and black pepper. Cover with foil paper and bake at 180°Cup for 15 minutes just before serving. Serve immediately .  Enjoy the twist 😜.
POSTED ON
18 Sep 2021
WOULD YOU LIKE TO ?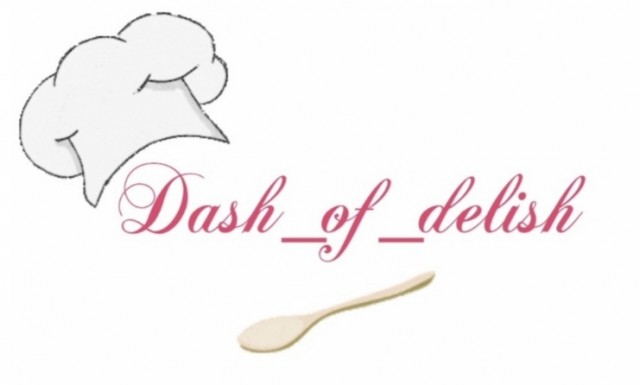 Dash _of_ Delish (aisha)
Kitchen Fundi
---

South Africa
Joined 2 years ago
---
@dash_of_delish
COMMENTS
You May Also Like
Suggest Recipes