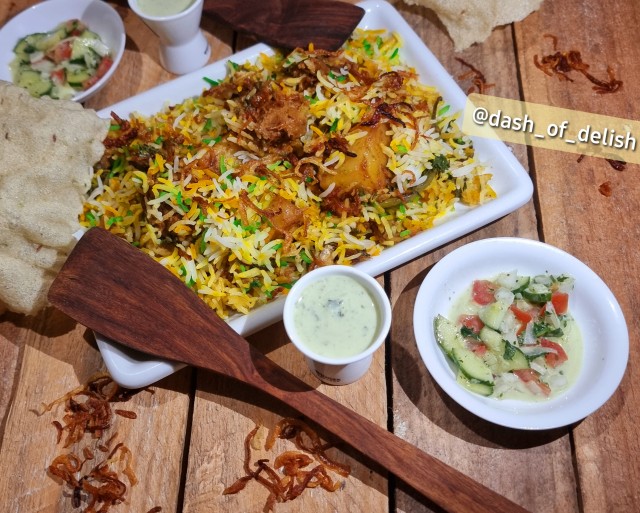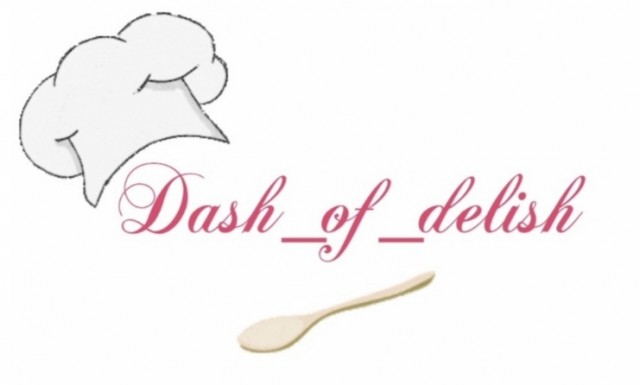 Dash _of_ Delish (aisha)
Kitchen Fundi
---

South Africa
Joined 2 years ago
---
@dash_of_delish
CREDITS
@dash_of_delish
Sindhi biryani is all about the flavour of whole spices infused in every grain of rice thats cooked. Rather than the regular biryani its deliciously spicy and aromatic 😝.


RECIPE
1 kg beef5 onions sliced 3 tomatoes chopped 1 tablespoon garlic paste 1 tablespoon ginger paste 6 to 7 black prunes Few black pepper corns 5 cloves2 to 3 cinnamon sticks 2 black cardamom 6 green cardamom 1 teaspoon cumin seeds3 bay leaves 3 teaspoon red chillie powder Salt Lemon juice 1 cup plain yoghurt ¼ cup chopped Mint leaves 1 cup chopped Coriander leaves 5 to 6 whole green chillies 2 potatoes cut in quarters 
Slice the onion and fry it in oil until it is light brown. Take out ¼ of it and keep aside.
Add Garlic, Ginger ,tomatoes, prunes, salt, red chillie powder, cloves, green and black cardamoms, Black Pepper, Cumin Seeds, cinnamon and bay leaves to the remaining fried onions.
Fry this until the tomatoes are tender and the water is dry.Then add meat, yogurt and water (if desired) and cook on medium heat until the meat is tender and the water has evaporated. Add the mint and coriander leaves and green chillies. On other side fry the potatoes until they're half done.
Rice:3 cups rice pre soaked 1 bay leave 1 cinnamon sticks 2 cloves SaltOilWaterSaffron strands soaked in hot water with orange food colouring.( Optional: I mixed half cup of cooked rice in green food colouring to give it a vibrant sindhi colour, you can do so if you like. )
In a pot bring water to a boil, add the whole spices, add 1 tablespoon oil, add the rice than add salt, boil the rice until 90% done ,if you using sella rice. For normal basmati rice do not over  boil.Drain out water.
Assembling Grease an empty pot, add half of the rice, than spread the meat masala and add potatoes. Layer the other half of the rice over the masala. Throw the saffron water with the Orange food colouring.  Mix the the rice abit. (Lastly add the green coloured rice). Garnish with mint and coriander leaves. Add 1 tablespoon of oil,  Cover and steam for 30 minutes or until done. Serve with raaita papad and a salad of your choice.enjoy 😜
POSTED ON
18 Sep 2021
WOULD YOU LIKE TO ?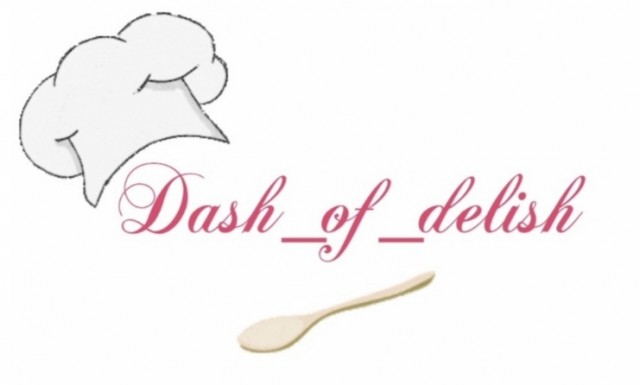 Dash _of_ Delish (aisha)
Kitchen Fundi
---

South Africa
Joined 2 years ago
---
@dash_of_delish
COMMENTS
You May Also Like
Suggest Recipes