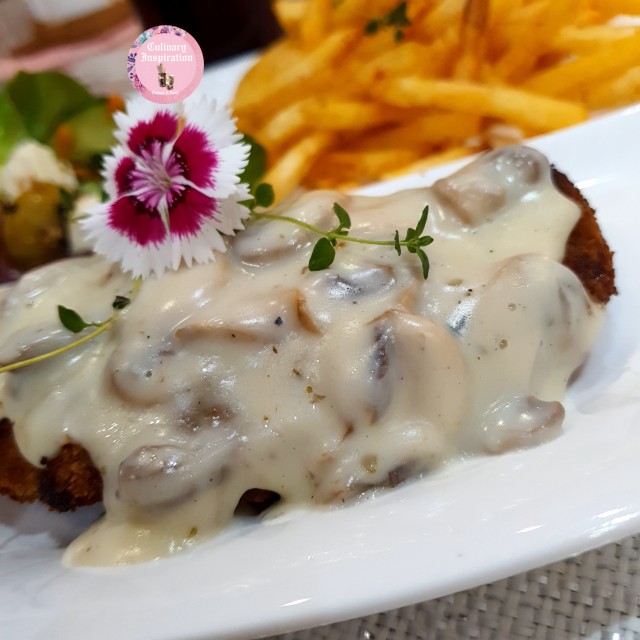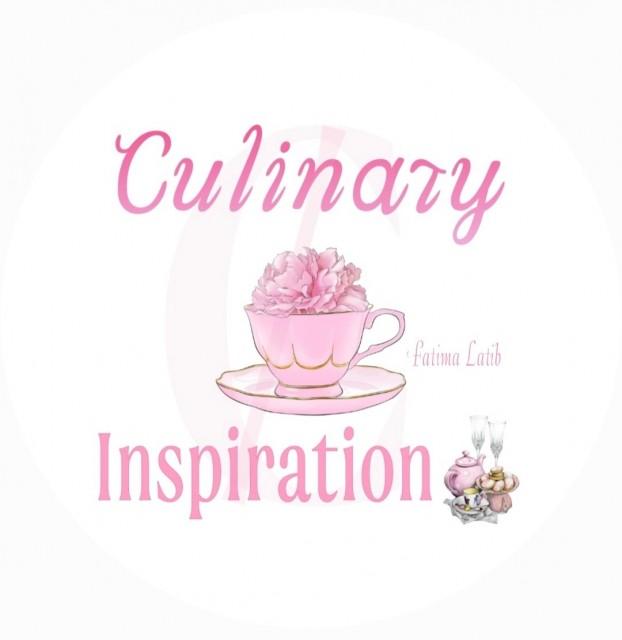 Fatima Latib
Grand Master
So grateful to be sharing my world with you 💛
www.culinaryskillsbyfatima.wordpress.com
---

South Africa
Joined 11 years ago
---
@_culinaryinspiration_
CREDITS
Recipe & Picture credit:
Fatima A Latif
_ @culinaryinspiration_

Bismillah hir Rahman nir Raheem


RECIPE
1kg chicken fillets slit in ½ length wise.
Marinate with:2 tablespoons lemon juice2 tablespoons creamy mayonnaise 1 teaspoon @sujees_gourmet_food green masala 1 teaspoon crushed garlic 1 teaspoon Aromat (a South African Spice) 1 teaspoon barbecue spice1 teaspoon cajun spice1 teaspoon chilli garlic spice 1 teaspoon lemon pepper1 teaspoon mixed herbs1 teaspoon Paprika2 tablespoons steers garlic sauce
Marinate Then dip in
Cake flourEggsBread crumbs

Crumbs: 1 cup bokomo bread crumbs 1 teaspoon mixed herbs 1 teaspoon Paprika

2 eggs beaten
1 cup cake flour
Fry in medium hot oil till golden.
Saute 1 tray of sliced mushrooms in butter till water burns.
Mix 1 cup milk with 2 tablespoons corn flour.
Add milk mixture to mushrooms with 1 tablespoon soft butter.Mix till thickens. Add more milk if necessary. Must be a medium thick to runny consistency. Season with salt & pepper. Pour over fried chicken and serve with chips and salad.
POSTED ON
21 Oct 2021
WOULD YOU LIKE TO ?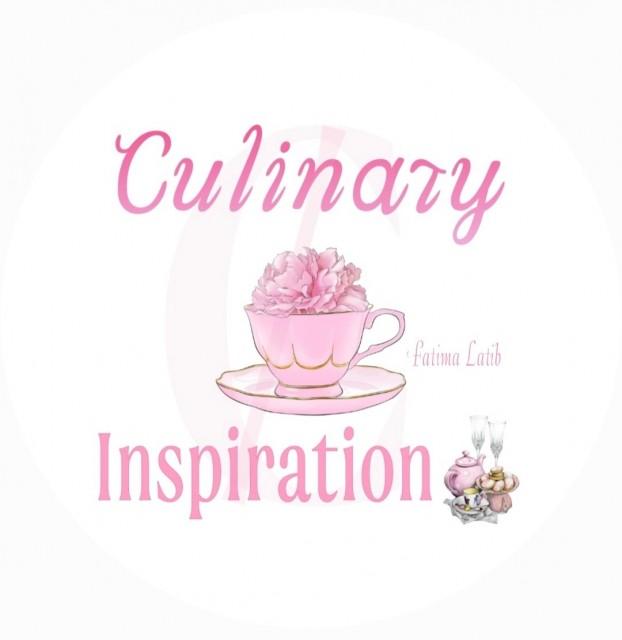 Fatima Latib
Grand Master
So grateful to be sharing my world with you 💛
www.culinaryskillsbyfatima.wordpress.com
---

South Africa
Joined 11 years ago
---
@_culinaryinspiration_
COMMENTS
You May Also Like
Suggest Recipes