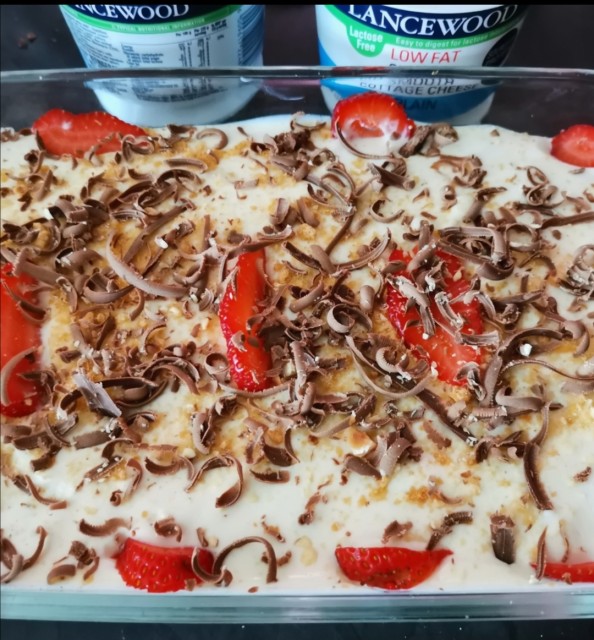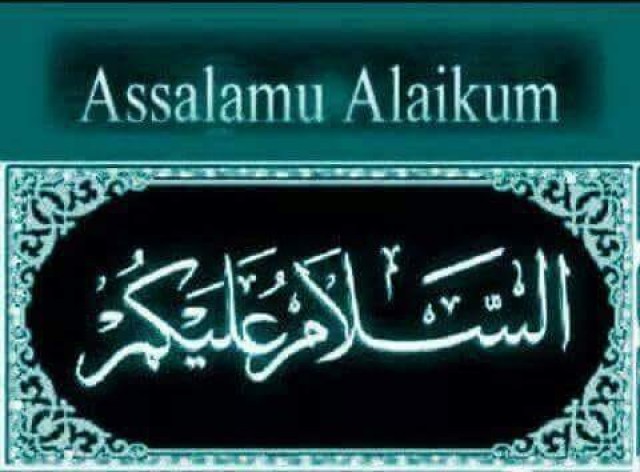 Shaheema Khan
Master Chef
Always loved baking at young age, sweet tooth was my middlename☺️
---

South Africa
Joined 4 years ago
CREDITS
Bismillaah#Shaheema Khan#
Strawberries for colourful & sweetreat dessert🍓 My Healthy Version##Homemade Condensed Milk Recipe👍


INGREDIENTS
FILLING:3x Tubs Low-Fat Smooth Cottage Cheese, (lactose free) ¼ Cup Lemon Juice1x Can Low Carb Condensed Milk 5x teaspoon Low-Fat Bulgarian Yogurt /Plain or Strawberry low-fat Yogurt(optional)..2x teaspoon Honey1x teaspoon Vanilla Essence
Homemade Recipe as follows:2x teaspoon Melted butter, 1 Cup Dessert Cream, 1 teaspoon Vanilla Essence, 2x teaspoon Pick and Pay Sweetner or powder sugar



Base:1 packet Tennis Biscuit or Any one you like... 60g Dark Chocolate or Dark Chocolate Kit-Kat, broken into pieces🍫🍫🍫100g Strawberries, cut into slices🍓"Keep aside 1 Biscuit for crumbling"
METHOD
Mix the cottage cheese, essence & condensed milk & beat for few minutes on medium with your electric mixer. Then add in your lemon juice & mix for another 1 minutes. Slowly add in the yogurt....Line your pyrex dish with the tennis biscuits & pour in your filling. Decorate with Strawberries & chocolate shaving & some of the biscuit crumbs.. Set for 2 - 3 hours in fridge👍
Makes 1x Large Dessert🍓🍓🍓

Method:Homemade Condensed Milk Recipe:Melt the butter in a pot, add the cream & cook until thick consistency, stirring gently. Then add in essence & sweetner. Cook until smooth & creamy! Store in airtight jar. Cool completely & it will get thicker while standing. Low-Carb Condensed Milk!!!
INFO & TIPS
Add any fruit or yogurt you prefer😊

Add in half tin of condensed milk with 6x tsp dark cocoa powder for chocolate flavor.
POSTED ON
22 Dec 2021
WOULD YOU LIKE TO ?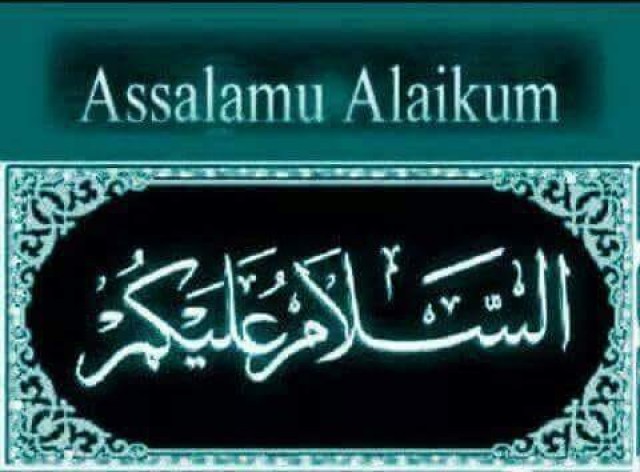 Shaheema Khan
Master Chef
Always loved baking at young age, sweet tooth was my middlename☺️
---

South Africa
Joined 4 years ago
COMMENTS
You May Also Like
Suggest Recipes