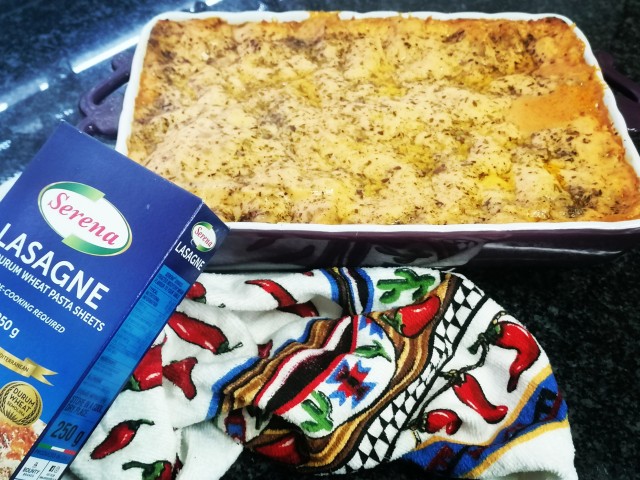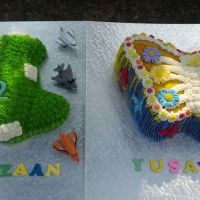 Naseerah Sayed
Kitchen Fundi
Working mom of two who loves to be creative and try new things.
---

South Africa
Joined 12 years ago
INGREDIENTS
500g steak/beef mince2 small onions finely chopped1 tin tomato puree1 teaspoon ginger garlic masala1 tablespoon sugar1 tablespoon vinegar1 teaspoon salt1 teaspoon fine jeeru (cumin)1 teaspoon fine dhania (coriander)2 teaspoon red chilli powder2 tablespoon Sriracha sauce
Bechamel (white) sauce:¼ cup flour3 tablespoon butter3 cups milk1 x 250 ml fresh creamSalt & pepper to taste
Serena Lasgane sheets (no pre cooking required) - available at Spar or any supermarket
Grated Gouda CheeseOreganum/Dried parsley
METHOD
Heat a little oil in pot an braise onions. Then add mince and let cook through while breaking lumps. When water almost burnt out add all spices and vinegar and cook till done.
Once mince is cooked add a tin of tomato puree and 1 tablespoon sugar to neutralize the acidity.
Cook for few more minutes (must not dry out) and set aside.
White sauce: Heat butter in a large saucepan, add flour and milk and whisk continuously so that no lumps form. Then add 250 ml fresh cream and salt and pepper to taste. Continue stirring must not be too thick. Set aside.
Layering:In a deep Pyrex or serving dish, spread some white sauce at the bottom. Then cover with lasagne sheets after dipping each sheet in boiling water.
Now cover with mince, then white sauce and again lasagne sheets. Keep layering ending with Lasgane sheets on top.
Sprinkle a generous amount of cheese and oreganum on the top.
Bake at 160 degrees for approximately 40 minutes. Then let it stand for about 10 minutes to set before serving.
Cut out individual serving size squares for plating.
Enjoy.
POSTED ON
02 Feb 2022
WOULD YOU LIKE TO ?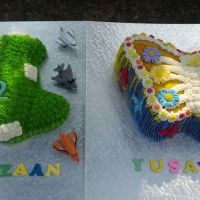 Naseerah Sayed
Kitchen Fundi
Working mom of two who loves to be creative and try new things.
---

South Africa
Joined 12 years ago
COMMENTS
You May Also Like
Suggest Recipes