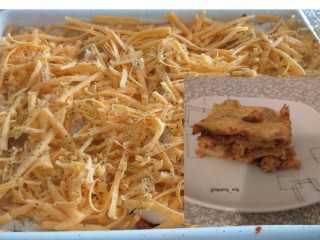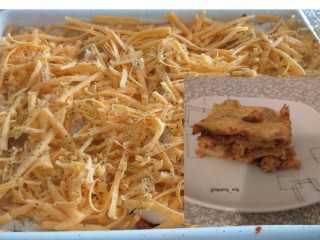 RECIPE
Lasagne
Recipe & Pic :@naeema_mia

Lasagne
1kg mince (I use chicken fillet cubed)
2 med onions - sliced
1 teaspoon Ginger garlic
1 teaspoon Garlic
Salt to taste
½ teaspoon red Chillies
1 teaspoon Lemon pepper
1 teaspoon zest lemon & herb
½ - 1 teaspoon Paprika
1 teaspoon cayenne pepper
1 teaspoon Ina parman's garlic pepper and chilli and garlic spices
4 tomatoes - cubed
3 colour peppers - cubed
2-3 tablespoon tomato puree
Dash of nando's lemon peri peri & hot peri peri sauces

Saute onion in some oil, Add mince /chicken and spice and braise well. Burn water, add tomatoes, peppers, puree and sauces. Allow to cook but don't dry out.
Make a white sauce, not too thick.
1 ½ cups milk
1 heap tablespoon maziena
Salt & pepper to taste
Boil together.

Layer:
In a pyrex dish, Place lasagne sheets then white sauce then filling, white sauce again , lasagne sheet, white sauce, filling....ending with a lasagne layer. Sprinkle ̥with cheese. Bake to melt cheese. Serve with a nice green salad.
Comments ordered by Newest
---