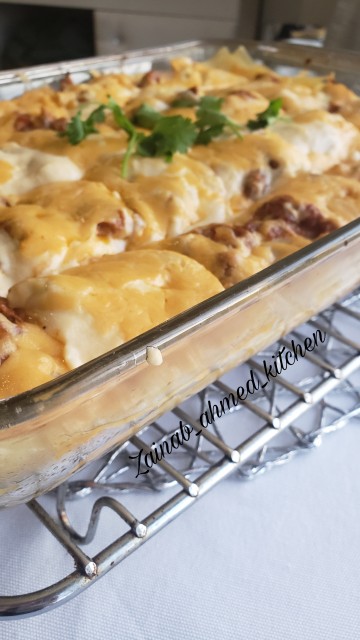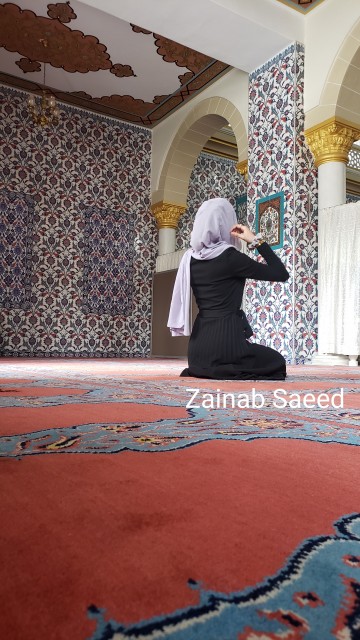 Zainab Saeed
Kitchen Fundi
Student teacher
Food photography is my passion
Just a 21 year old trying to make her way around the kitchen!
---

South Africa
Joined 1 year ago
---
@zainyys_kitchen
INGREDIENTS
Chicken filling4-5 tomatoes/ 800g tomato puree(boil the tomatoes till soft and blend in a blender)1 large onion finely chopped1 small capsicum (optional) ½ kg chicken mince or chicken fillet4 tablespoon. tomato sauce1 tablespoon. Chilli paste2 finely chopped garlic pods1 teaspoon. salt, black pepper, oregano leaves ¼ oil/ ghee (Clarified butter)5 tablespoon. Chicken spice2 teaspoon. crushed chillie2 teaspoon. six-gun spice
WHITE SAUCE2 and ¼ cup milk½ cheddar/ mozzarella cheese2 and ½ tablespoon. unsalted butter2 tablespoon. flour1 teaspoon. salt½ teaspoon black pepper1 and ½ cup mozzarella cheese again
Lasagne sheets ( I used 9)WaterOilSalt
METHOD
Chicken FILLINGIn a pan add oil/ ghee (Clarified butter) and add in your garlic and sauté for 15 seconds Add in the cubed onions and cook till golden light brown. Add in your chicken mince/ fillet and cook until its colour is changed ( 10- 12 minutes) Add water if its getting stuck to the pan.Add in the tomato paste and tomato puree and lower the heat and mixAdd in your spices and chilli sauce and mixCook on low to medium flame for +-20 minutes, uncovered. Until the sauce has reduced to half. Do not leave it to watery, allow the puree to soak inAdd in your capsicum and cook for 5 more minutesLeave aside
White sauceIn a pan melt the butter and add in the flour and mix till there are no lumps for 1 minuteAdd in milk and mix till the mixture is smooth and no lumpsAdd in the salt and pepper and mix till the sauce boils and thickens and it begins to boilWhen it begins to boil switch off the stove and add in cheddar cheese or mozzarella cheese and mix
Lasagne sheetsBoil lasagne sheets in hot water and add in the salt and oilUse oil between the sheets to prevent sticking
Assembling In a tray spread oil/ butterLayer the tray with lasagne sheets and a thin layer of the chicken filling, spread little bit of white sauce and cheese repeat this process again until the last layer(I used 3 sheets per layer) (2 horizonal and 1 vertical) Depending on the size of your trayLayer 1Lasagne sheetThin layer of chicken fillingLittle bit of white sauceLittle bit of cheese
Layer 2 Lasagne sheet againThin layer or chicken fillingLittle bit of white sauce CheeseLayer 3Lasagne sheet All the chicken fillingAll the white sauceSpread cheese over as the final toppingENJOY
POSTED ON
17 May 2022
WOULD YOU LIKE TO ?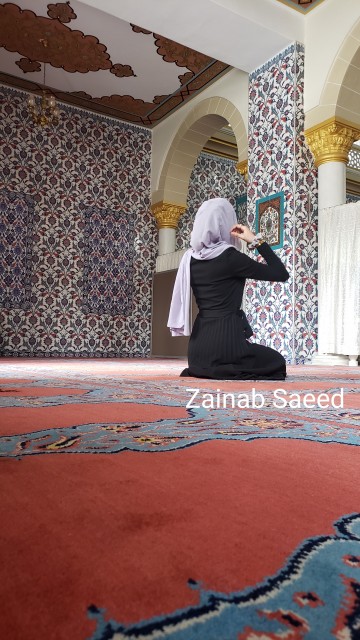 Zainab Saeed
Kitchen Fundi
Student teacher
Food photography is my passion
Just a 21 year old trying to make her way around the kitchen!
---

South Africa
Joined 1 year ago
---
@zainyys_kitchen
COMMENTS
You May Also Like
Suggest Recipes