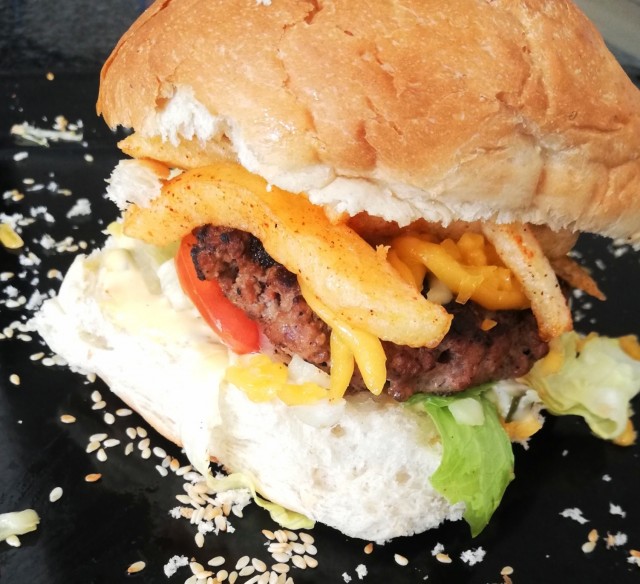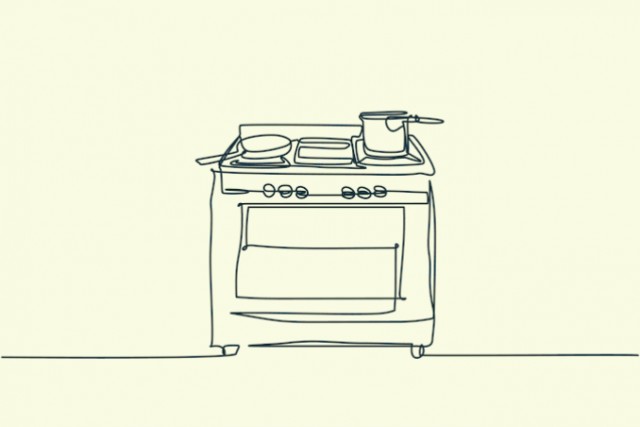 Mrs Ally
Kitchen Fundi
"When you learn, teach.
When you get, give."

Building our digital recipe book.
---

South Africa
Joined 4 months ago
INGREDIENTS
1 kg beef unwashed, drained fatty mince2 teaspoons salt1 teaspoon pepper1 teaspoon paprika2 tablespoons Worcestershire sauce1 tablespoon tomato sauce 1 egg 1 slice toasted brown bread, finely ground

Shake Shack sauce1 small clove garlic, minced2 tablespoons minced onion1 tablespoon vinegar2 tablespoon mustard sauce1 tablespoon Nandos peri peri sauceSalt, 2 generous pinches1 cup mayonnaiseMinced pickled gherkins, 2 large

Also required, in whatever quantities you like:>lettuce, tomato, onion, jalapeño slices>cheese >seasoned French fries
METHOD
Burger:Mix well all the ingredients and divide into 12 equal balls (80-85g. refer to info at the bottom of recipe also👇). This can keep, refrigerated and covered, for up to 12 hours.
Sauce:Mix altogether and set aside until required.
Preliminary Notes:>Be sure to have adequate ventilation. >Prepare an oven safe pot to keep the patties warm in after smashing. (Oven should be heated to 100 degrees Celsius.)>Cut, butter and toast 12 medium sized burger buns~ we love seeded!  Layer with Shake Shack sauce and salad. Set aside, loosely covered.
SmashingHeat pan on stove (better yet, gas stove) on highest setting until smoking. It's best to use a cast iron pan which will withstand the heat and scraping.Place a ball on the pan, do not grease the pan! Flatten in one swift, confident motion immediately. Allow to brown and crust- around 1 to 2 minutes. Use a spatula to flip over and cook for a further minute or two.Check if cooked through-do not dry out! Keep warm in the oven until all are ready.
Now place a patty on top of the salad then some cheese and lastly the fries. Close the burger and serve with a lovely milkshake. Enjoy!
INFO & TIPS
This makes 12 medium-small patties. You could make 9 instead. Or, alternately, make double decker burgers with 2 patties- yielding a total of 6 enormous burgers.
POSTED ON
30 Jul 2023
WOULD YOU LIKE TO ?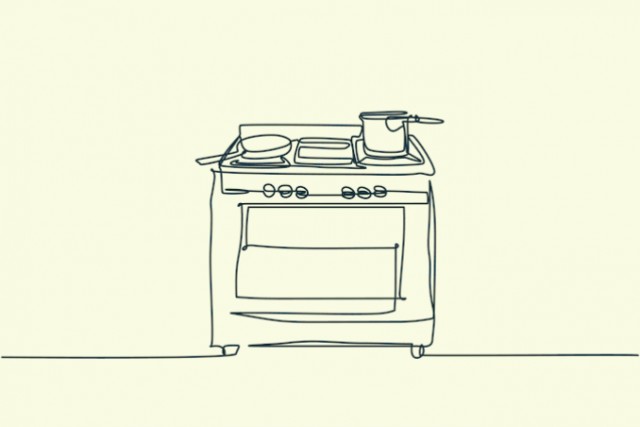 Mrs Ally
Kitchen Fundi
"When you learn, teach.
When you get, give."

Building our digital recipe book.
---

South Africa
Joined 4 months ago
COMMENTS
You May Also Like
Suggest Recipes