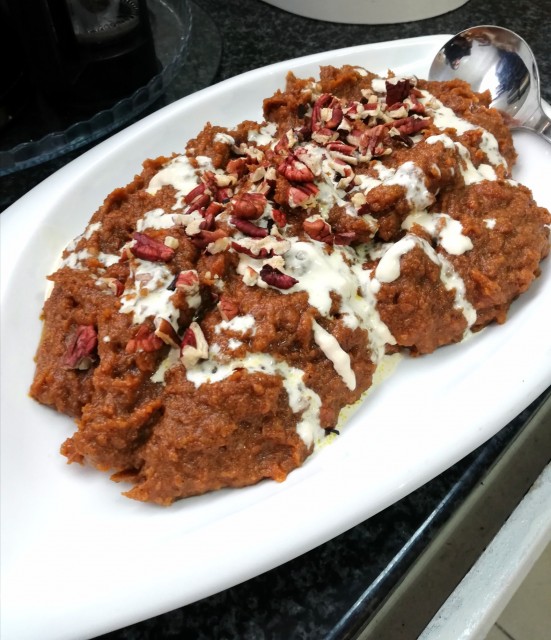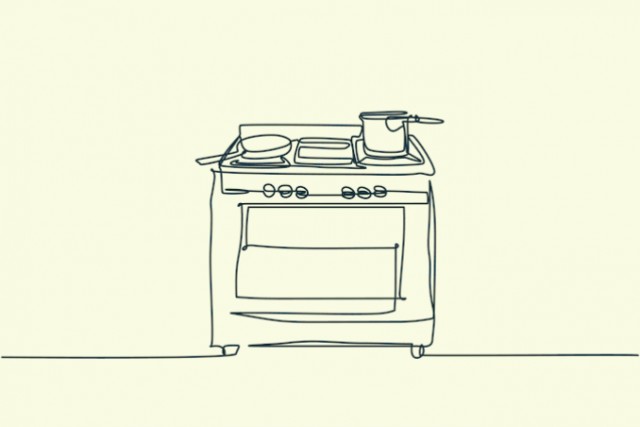 Mrs Ally
Kitchen Fundi
Building our digital recipe book.
---

South Africa
Joined 6 months ago
INGREDIENTS
700g pumpkin/carrots mixed (in whatever ratio you like, as long as the total is 700g)1 heaped tablespoon elachie powder1 teaspoon cinnamon ½ teaspoon mixed spice Generous pinch of saffron 1 litre milk
200g butter 4 tablespoons soji (semolina)3 tablespoons desiccated coconut
Few tablespoons cream (Nestle) ½ cup sugar 1 tin condensed milk
To garnish: coarsely chopped nuts, Nestle cream
METHOD
Dry roast unpeeled pumpkin in oven until fork tender. Remove skin and mash. Peel and grate carrots. Add all to a thick based pot with milk and saffron and boil on lowest heat until mushy and milk is completely evaporated. Stir periodically to prevent scorching. This will take at least 2 hours.
In a separate pot, heat butter and add semolina/coconut and braise till golden. Now add in pumpkin mixture. Add condensed milk, cream and sugar. Mix well. Close pot and allow to cook on very low until halwa appears fluffy and cooked. Again, this will take a few hours. You will know it is ready when the butter starts to surface and the colour turns deep and dark. We don't add any colourants!
Garnish with a drizzle of cream and some nuts. Serve hot!
INFO & TIPS
One of the main ingredients in this recipe is TIME! There are no short cuts when trying to achieve that delicious, slow cooked, degh-style halwa.

You will be amazed at how sweet and rich pumpkin makes this recipe-and it goes by unnoticed! 🥕Enjoy!
POSTED ON
15 Oct 2023
WOULD YOU LIKE TO ?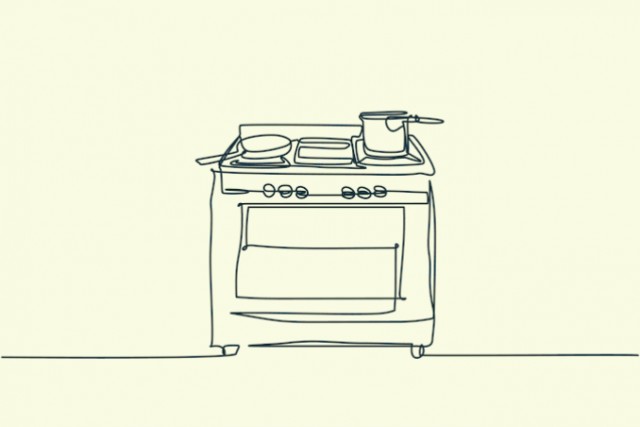 Mrs Ally
Kitchen Fundi
Building our digital recipe book.
---

South Africa
Joined 6 months ago
COMMENTS
You May Also Like
Suggest Recipes