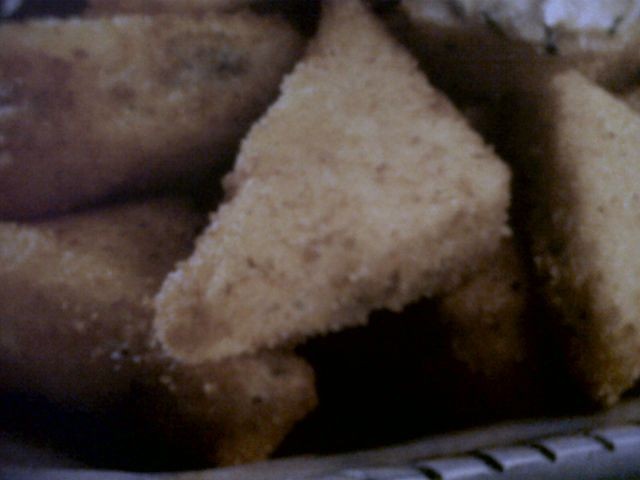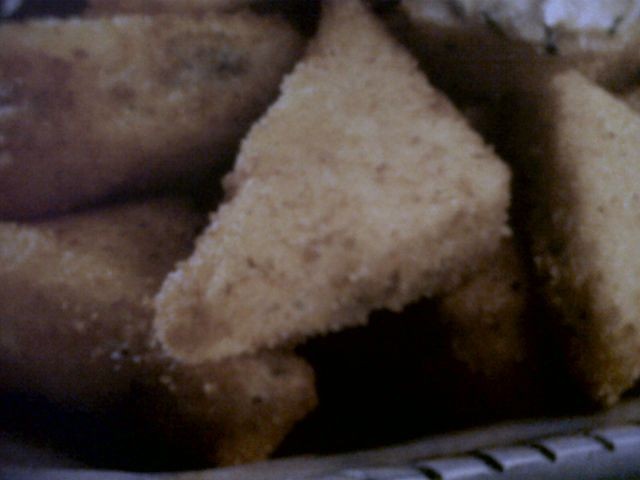 INGREDIENTS
8 slices white bread.
½ cup sour cream.
1 cup grated cheese.
3 teaspoon dijon mustard.
2 tablespoon chopped fresh chives.
1 teaspoon chopped fresh thyme.
Plain flour.
2 eggs lightly beaten.
2 tablespoon milk.
¾ cup breadcrumbs.
½ cup finely grated parmesan cheese.
Oil for shallow frying

METHOD
Spread 4 slices of bread with combined
cream,cheese,mustard and herbs top with
remaining slices of bread press down firmly.
Remove crusts from each sandwich cut into 8
triangles . Toss triangles in flour shake away
excess flour. Dip triangles in combined egg and
milk the in combined breadcrumbs and parmesan
place on tray refigerate for 1 hour. Just before
serving shallow fry the triangles in hot oil until
browned drain on absorbent paper.
INFO / TIPS / CREDITS
Sandwiches can be made a day ahead.
Comments ordered by Newest
---