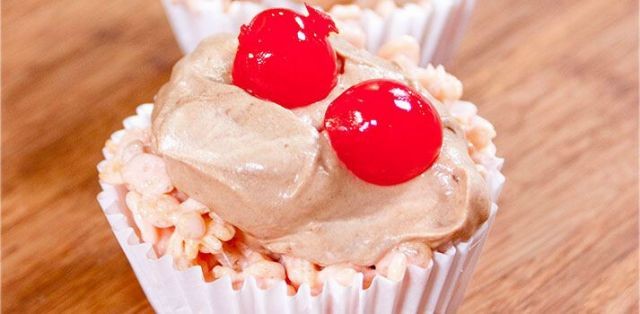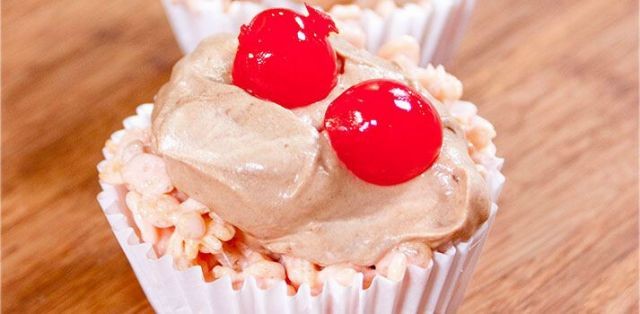 INGREDIENTS
3 tablespoon Stork Bake
285g marshmallows
6 cups Kellogg's Rice Krispies
Melted chocolate (optional)
½ cup chocolate spread
1 cup cream, whipped
Sprinkles, cherries etc. to decorate

METHOD
Melt Stork Bake in a large saucepan over low heat.
Add the marshmallows and stir until completely melted
then remove from the heat.
Add Kellogg's Rice Krispies cereal and stir until well
coated.
Using a greased spatula or waxed paper, press mixture
evenly into 12-15 cupcake papers.
Mix the chocolate spread and cream together and use
to top the cupcakes.
Decorate with sprinkles and a cherry if desired.

Comments ordered by Newest
---