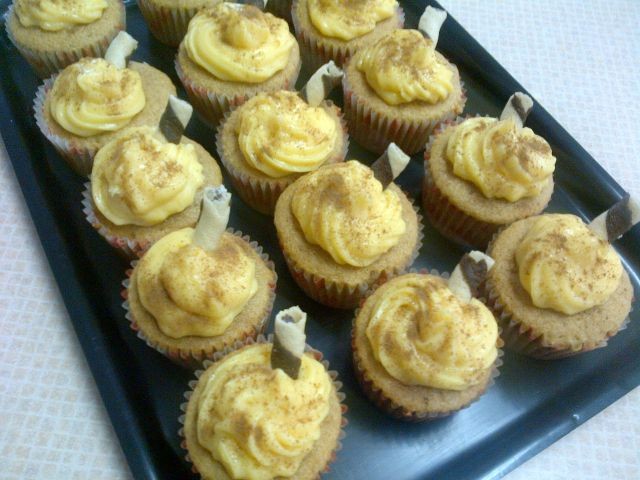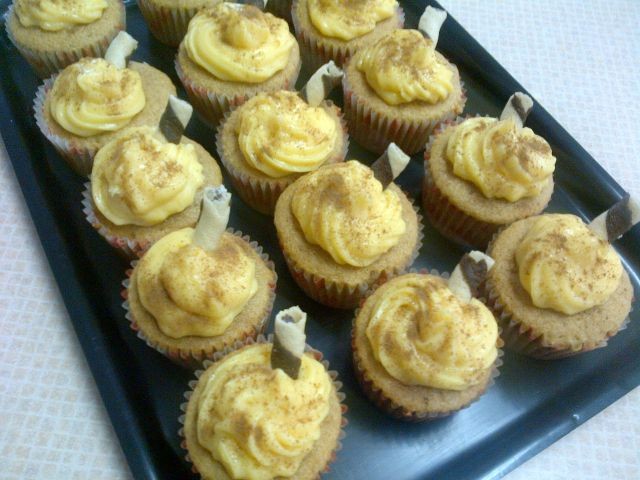 INGREDIENTS
METHOD
Coffe cuppie with milktart topping:Cofeee cake.
3 egg whites beat stiff wit 2 tablespoon castor suga. Leav
egg white mix 1 side. Den beat: d 3 egg
yolks. ¾ cup castor suga. ½ cup
oil. ½ cup warm water. 1 teaspoon
vanilla essence. 1 teaspoon coffee. Beat
above 6 ingre well den sitf. 1 cup
flour. 3 teaspoon b/powder. 6 teaspoon
maziena. Into egg yolk mixture and mix well. Lastly fold egg
white mix into egg yolk mixture

Topping..
2 cups milk
2 tablespoon butter
Boil above..
Beat together:
1 egg
3 dessertspoons maizena (corn flour)
1 ½ tablespoon custard powder
1 teaspoon vanilla
½ cup sugar
Beat with egg beater...mix into milk,boil till thick...when cool put
ontop of cakes,(u can pipe it)sprinkle with cinnamon..
Comments ordered by Newest
---