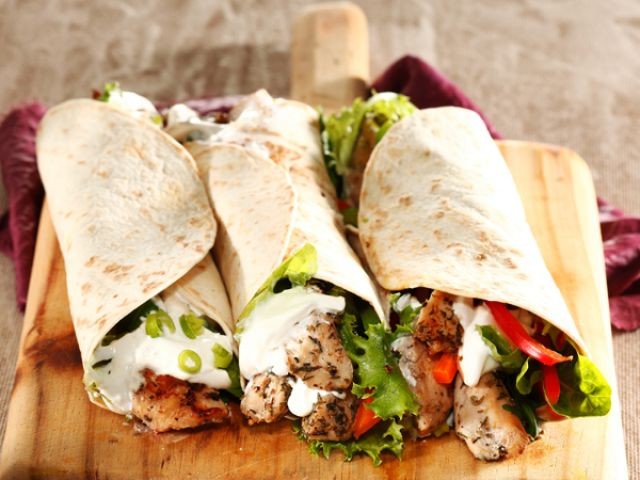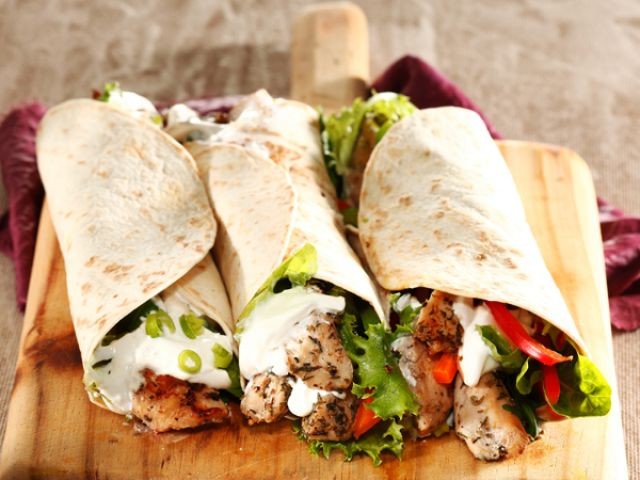 INGREDIENTS
2 chicken breasts, sliced
5 ml (1 t) dried mixed herbs
5 ml (1 t) ground cumin
salt and freshly ground black pepper
oil for frying
6 tortillas
1 each red and green pepper
2 red chillies, chopped
3 spring onions, sliced
½ head lettuce
125 ml (½ c) sour cream
METHOD
In a bowl mix the chicken, mixed herbs, cumin, salt
and pepper.
Heat a little oil in a frying pan over high heat and cook
the chicken, turning often, until browned and done.
In a dry frying pan over medium heat toast the
tortillas one at a time for
2 minutes on each side.
Wrap the chicken, peppers, chillies, spring onions,
lettuce and sour cream in the tortillas and serve.
INFO / TIPS / CREDITS
Serves 6
Preparation time: 10 min
Cooking time: 15 min
Comments ordered by Newest
---