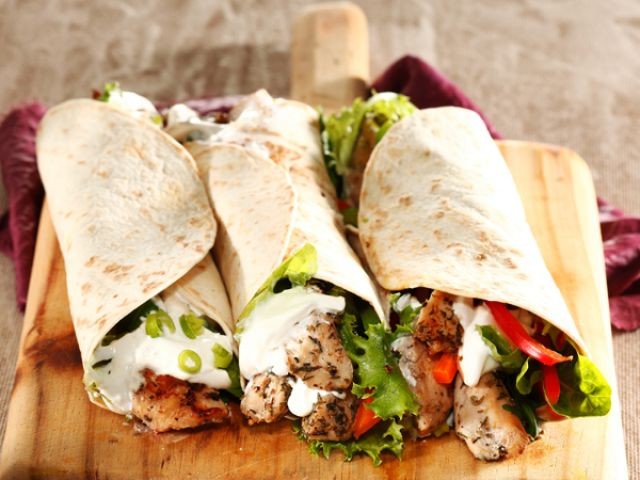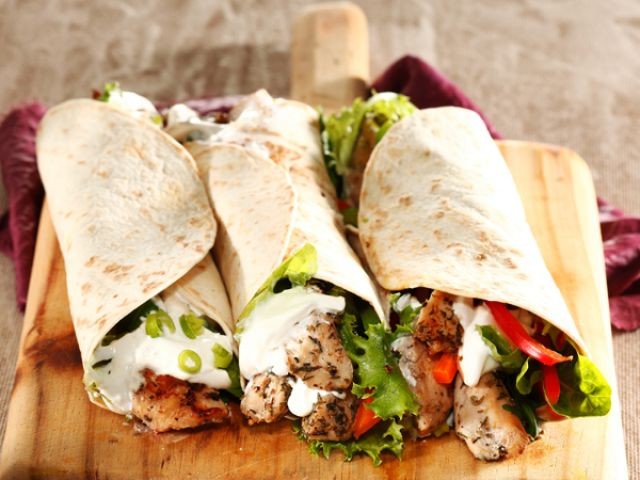 31
favs
0
coms
8.4K
views
INGREDIENTS
2 chicken breasts, sliced5 ml ( 1 teaspoon ) dried mixed herbs5 ml ( 1 teaspoon ) ground cuminsalt and freshly ground black pepperoil for frying6 tortillas1 each red and green pepper2 red chillies, chopped3 spring onions, sliced½ head lettuce125 ml (½ c) sour cream
METHOD
In a bowl mix the chicken, mixed herbs, cumin, salt and pepper.Heat a little oil in a frying pan over high heat and cook the chicken, turning often, until browned and done.In a dry frying pan over medium heat toast the tortillas one at a time for 2 minutes on each side.Wrap the chicken, peppers, chillies, spring onions, lettuce and sour cream in the tortillas and serve.
INFO & TIPS
Serves 6
Preparation time: 10 min
Cooking time: 15 min
Advertise Here
Want to see your advert here ? find out how to advertise with us.
Learn more.
Comments
Ordered By Newest
---
---
Suggest Recipes
You May Like
Chicken Fajitas is part of the
Chicken
recipes category