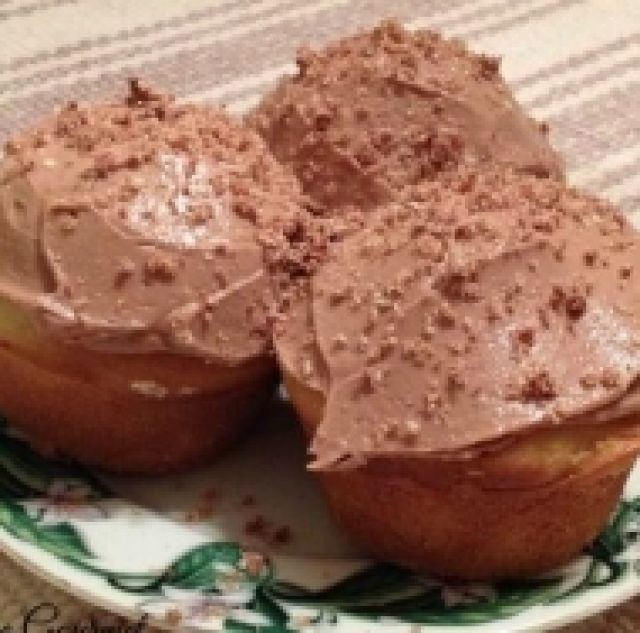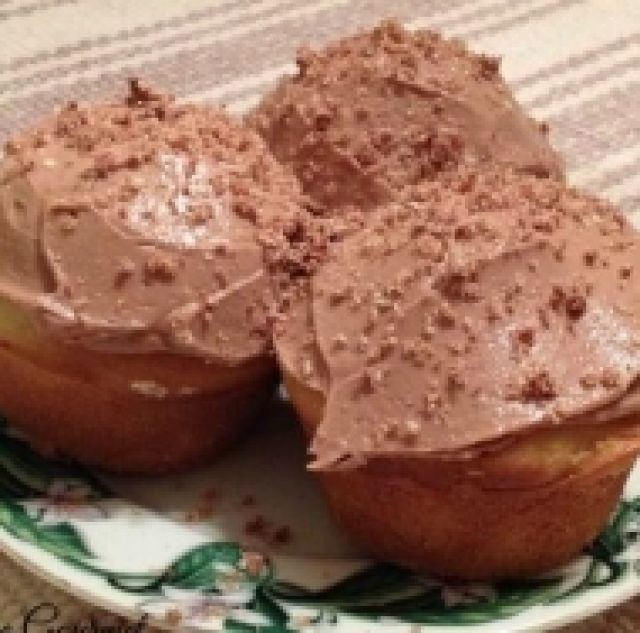 INGREDIENTS
For Vanilla Cupcakes:
1 ¾ cup Cake Flour
¾ cup of sugar
1 ½ teaspoon baking soda
½ teaspoon baking powder
½ teaspoon salt
¼ cup vegetable oil
2 tablespoons margarine
½ cup sour cream
1 teaspoon vanilla extract
2/3 cup whole milk
1 large egg

For Nutella Frosting:
¼ cup Nutella or Nocciolata
4 tablespoons butter
¾ cup confectioner's sugar
½ teaspoon vanilla extract
METHOD
Preheat oven to 180C degrees.

In a large bowl whisk flour, baking soda, baking powder and salt. Set aside.

In another bowl, whisk oil, margarine, sour cream, vanilla extract, milk and egg. Slowly add in flour mixture in spate adjustments until a nice smooth batter forms.

Pour cupcake batter into a lined cupcake pan. Bake for about 20 minutes or until cake tester comes out clean. Let cool in pan.

In the bowl of your mix master, beat butter until smooth and whipped. Add confectioner's sugar until a thick smooth frosting forms. Add Nutella and vanilla extract.

Once the cupcakes have cooled completely, spread frosting liberally on each cupcake and if desired grate a chocolate hazelnut candy over each cupcake.
Comments ordered by Newest
---