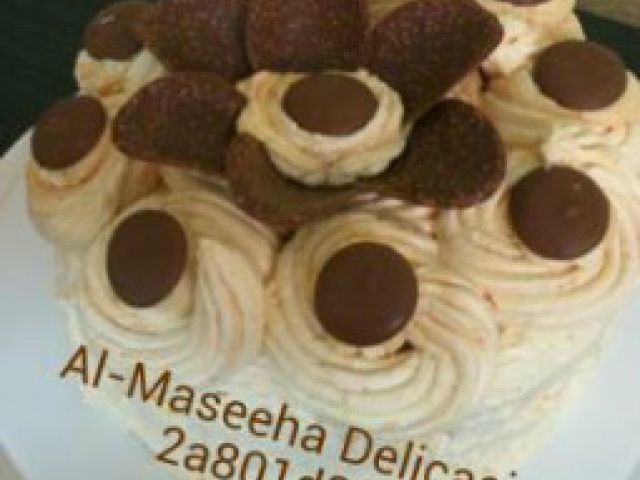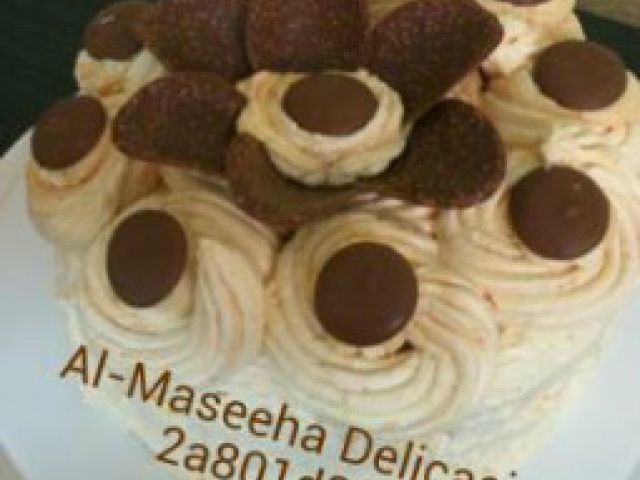 INGREDIENTS
beat 5 jumbo egg yolks
1 ½ cups castor sugar
add in vanilla essence ,
3 teaspoon baking powder,
½ cup oil ,
½ cup boiling water,
1 and half cup heaped flour.
Beat egg whites until stiff, fold into cake batter.
Grease 2 or 4 round baking pans.
The cake will be in four layers, it's up to you how many pans you are gonna use.
If you use 2, you will have to cut each one in half Bake.

Let it cool down totally before dividing the two layers into 2.

Tip: Use a piece of thread to cut it smoothly

METHOD
Filling:
130 ml butter or margarine (½ cup + 1 teaspoon)
250 ml castor sugar (1 cup)
500 ml milk (2 cups)
60 ml custard powder (½ cup)
250 ml cream (1 cup)
5 ml caramel essence (1 teaspoon)
15 ml castor sugar (1 tablespoon, heaped)
15 ml caramel instant pudding (1 tablespoon, heaped)


Method for Filling:
Beat the butter and sugar until creamy and fluffy.Make a thick custard from the milk and custard powder.Let it cool down.Whisk the two mixtures together.
Put into freezer to totally cool down.
Beat the cream until stiff.

Divide in two.Stir in caramel essence and castor sugar into one half of the cream.Beat the instant pudding into the other half of the cream.Put one mixture on one layer of cake, put another layer of cake on top.Put the other mixture on the second layer.Repeat.

INFO & TIPS
compliments Al Maseeha Delicacies
Comments ordered by Newest
---