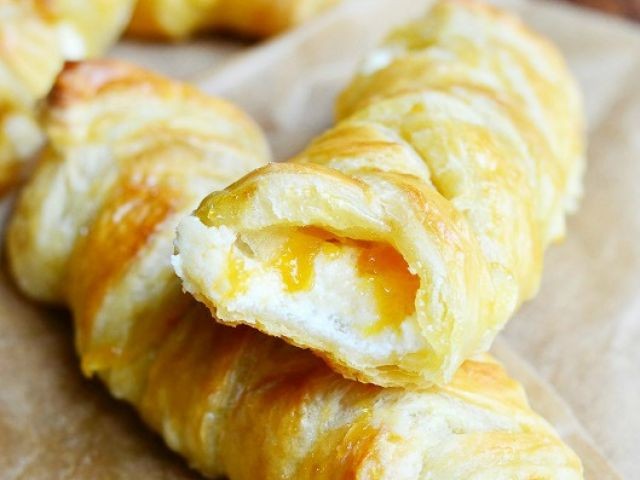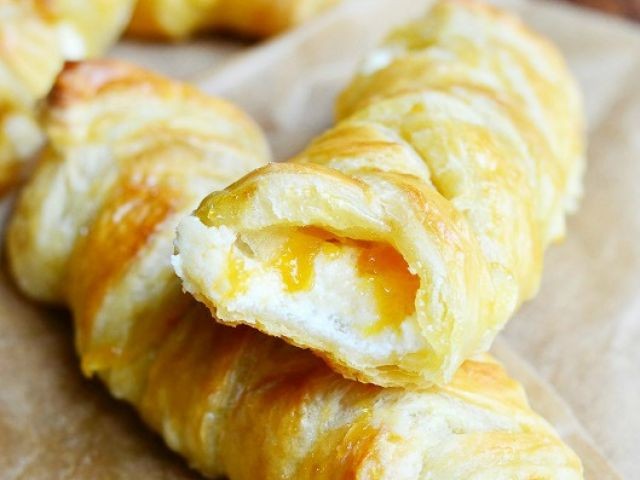 32
favs
4
coms
7.8K
views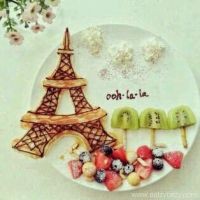 Faz ♡
SOUS CHEF
37
226.9K
19

eat.....laugh.....repeat ♡
www.acupandahalf.blogspot.com...
Easy Braided Breakfast Pastry
By Faz ♡
- SOUS CHEF
CREDITS
Recipe from Lyuba @ willcookforsmiles.com


INGREDIENTS
2 sheets of puff pastry8 oz cream cheese, softened2 tablespoon vanilla yogurt3 teaspoon sugar½ teaspoon vanilla extract½ cup jam (any flavor)Egg wash: 1 egg white + 1 teaspoon. water
METHOD
Preheat the oven to 400 and line a baking sheet with parchment paper.Grease it lightly.Cut each puff pastry sheet into 4 squares. Make about 1-inch cuts along two opposite sides of each square, all the way down, about ½ inch in thickness.In a small bowl, beat the cream cheese, vanilla, yogurt and sugar with a mixer until light and smooth.Fill the center of the pastry square with cream cheese and then jam over the cream cheese.Braid the edges over the filling, interlocking one strip with it's opposite strip. Go all the way down and fold in the last ones. Repeat with each pastry.Whisk the egg white and water for the egg wash and brush each braided pastry with it.Bake for 15-minutes, until golden.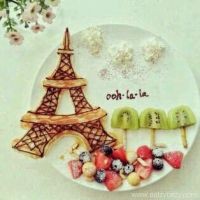 Faz ♡
SOUS CHEF
37
226.9K
19

eat.....laugh.....repeat ♡
www.acupandahalf.blogspot.com...
Comments
Ordered By Newest
---
---
Suggest Recipes
You May Like