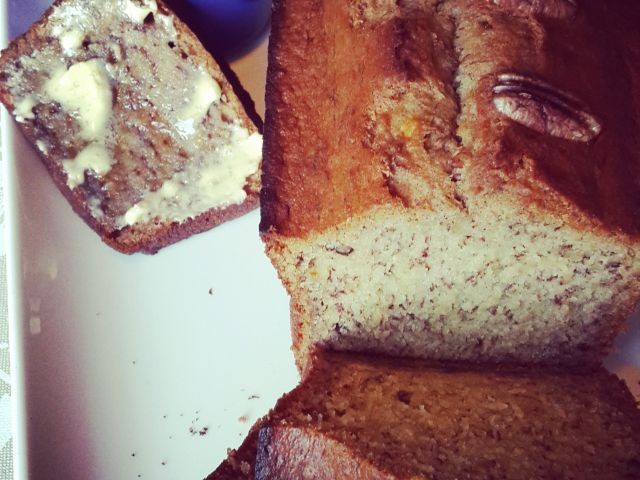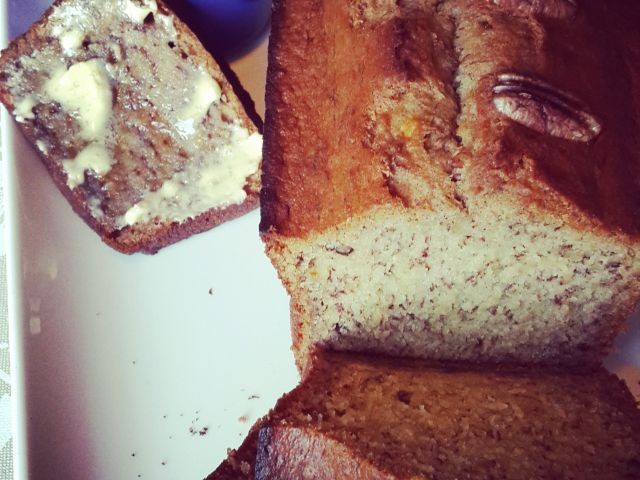 INGREDIENTS
125g butter
1 cup castor sugar
4 med over ripe bananas
2 eggs beaten
1 teaspoon vanilla essence
2 cups flour
1 teaspoon baking piwder
½ cup boiling water
1 teaspoon bicarb

METHOD
Cream butter and sugar together. Add vanilla, eggs and mashed bananas. Beat well. Add sifted flour and baking powder. Then the bicarb dissolved in boiling water. Mix well pour into a greased loaf pan and bake at 180 for 1hour.
INFO / TIPS / CREDITS
Can add 1 cup chopped pecan nuts as well. Usually after 45mins of baking I cover with foil and allow the baking to complete. This way the top doesnt burn.
Comments ordered by Newest
---