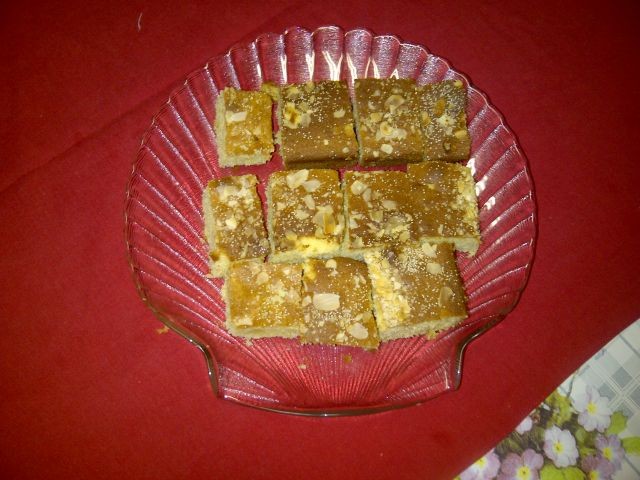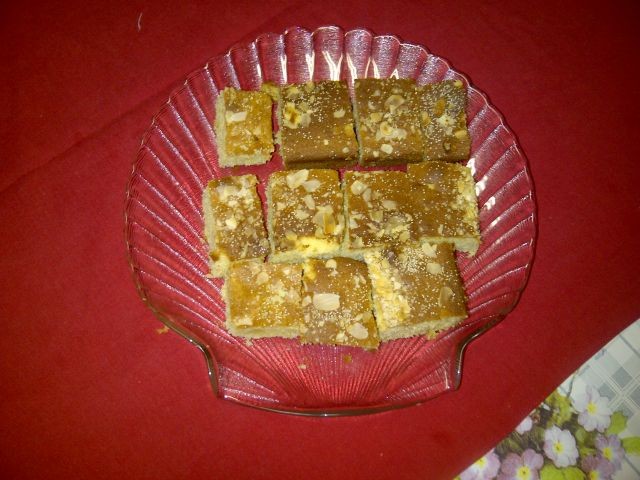 INGREDIENTS
1 cup Clover ghee (Clarified butter)
1 cup Sojee (semolina flour)
1 ¼ castor sugar
6 extra large eggs
¼ teaspoon salt
A good pinch of saffron
1 teaspoon of fine elachie powder
2 teaspoons of baking powder
¼ cup of milk
1 ½ cups of flour
khus-khus (poppy seeds)
(poppy seeds)
sliced almonds

METHOD
Beat ghee (Clarified butter) and sugar until it becomes white.
Gradually add the eggs one at a time.
Add the Sojee (semolina flour) to the well beaten mixture.
Sift the flour,baking powder,elachie powder and salt.
Add the sifted dry ingredients gradually alternating with the
milk.
Once thoroughly mixed, add the strands of saffron.
Line an oven tray with wax wrap.
Pour the mixture into oven tray smooth out the surface,sprinkle
the sliced almonds and poppy seeds.
Bake in pre-heated oven on 180 degrees until golden brown in
colour.
Allow to cool, cut into blocks and store in an air tight
container.
Comments ordered by Newest
---