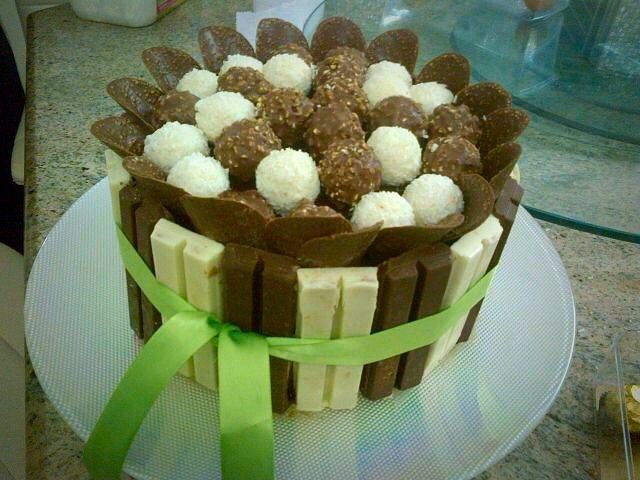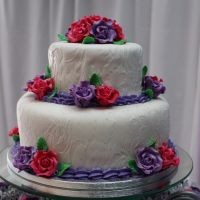 Farzaana
Kitchen Hand
Wife To An Amazing💗Husband,
Mother To A Prince👦& 2 Princesses👩‍❤️‍👩
Simply Just Loves To Cook
---

South Africa
Joined 8 years ago
INGREDIENTS
Choc cake:
4 eggs separated
¾ cup castor sugar
1 teaspoon vanilla essence
½ cup oil
½ cup warm water
1 cup flour
3 teaspoon baking powder
2 tablespoon cocoa

Mousse:
250ml fresh cream
100g dairy milk
4 tablespoon nutella
4 tablespoon icing sugar

METHOD
Cake: Beat egg whites stiff.
Beat egg yolks,vanilla,castor sugar,oil and water.
Add in sifted dry ingredients and beat in.
Fold in egg whites.
Pour into 2 round greased pans and bake @ 180' for 20-25 minutes.

Mousse: Melt the choc pieces in the cream.
Add in nutella and icing sugar and mix well.
Chill in fridge. Once cold,beat till slightly thick


INFO & TIPS
To assemble
Place 1 cake on serving plate n spread with half the mousse.
Crush 4-6 ferreros n sprinkle over mousse.
Place cake in fridge for a while for mousse 2 set slightly.
then place da other cake on top & pour rest of mousse over.
Decorate wid halved/whole ferreos, gold glitter, melted nutella etc.
Decadently delicious!

WOULD YOU LIKE TO ?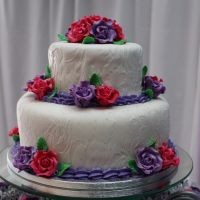 Farzaana
Kitchen Hand
Wife To An Amazing💗Husband,
Mother To A Prince👦& 2 Princesses👩‍❤️‍👩
Simply Just Loves To Cook
---

South Africa
Joined 8 years ago
COMMENTS
You May Also Like
Suggest Recipes