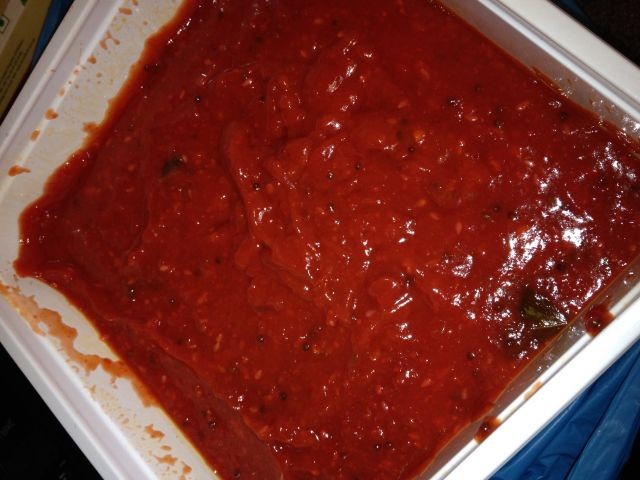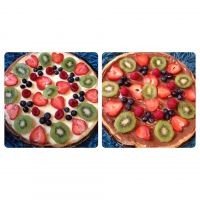 Hajra
Kitchen Hand
I lurrrrrrvvvveeee cooking...I'm not much of a
baking person though...and although I love
to make different desserts...can you believe I
don't like eating them much...lol x
---

South Africa
Joined 11 years ago
INGREDIENTS
3 bottles of 700g Heinz tomato ketchup Juice of 1 lemonCumin seeds (whole jeera)Sesame seeds (tul)Curry leaves500g sugarMustard seeds (rai)Ground Almonds (handful)Chopped Almonds (handful)1 tin pineapple (chopped small)Desiccated coconut (half cup)3 coloured peppers (cubed very tiny)3 tablespoon Achaar Masala (pickle masala)3 teaspoon red chilli powder
METHOD
1) In a large pot empty the tomato ketchup, add the lemon juice, coconut, red chilli powder, sugar, ground and chopped almonds, pineapple (and it's juice) and 1 cup hot water. let this heat gently for about half and hour to 45 minutes...stir every so often.
2) Separately Fry the coloured peppers in oil on low heat (10-15 minutes) drain out.
3) Separately also temper (wagaar) the curry leaves (handful) , quarter to half cup of mustard seeds (rai) and 4 tablespoon of cumin (jeera)
Lastly add the tempered curry leaves mix (wagaar) and the fried pepper and a Handful of sesame seeds (tul) to the tomato sauce mix and stir well.
Let it cool completely and bottle it up.ENJOY!!!
WOULD YOU LIKE TO ?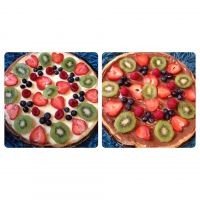 Hajra
Kitchen Hand
I lurrrrrrvvvveeee cooking...I'm not much of a
baking person though...and although I love
to make different desserts...can you believe I
don't like eating them much...lol x
---

South Africa
Joined 11 years ago
COMMENTS
You May Also Like
Suggest Recipes