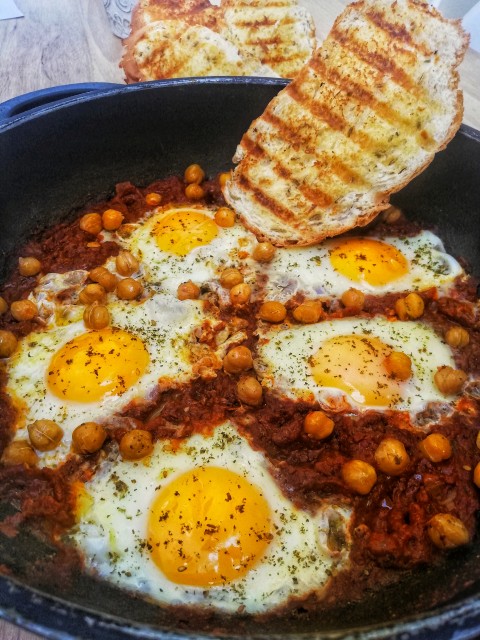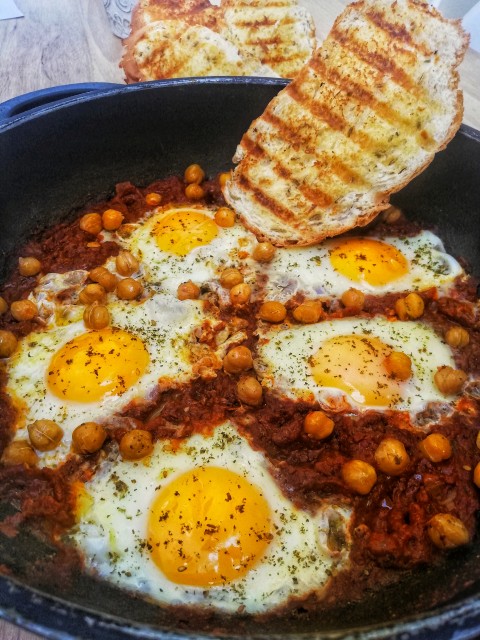 14
favs
0
coms
1.2K
views @saadia_b_
SOUS CHEF
40
67.4K
66

Creative expression, real, soul-full content...
INGREDIENTS
@saadia_b_Ingredients :2 heaped teaspoon dukkah 2 heaped teaspoon zaatar ½ teaspoon white pepper 1 teaspoon cumin powder 1 teaspoon paprika ¼ teaspoon tumeric /arad (Turmeric)/ haldi ½ teaspoon ginger paste ½ teaspoon garlic paste 1 tin tomato and onion mix ½ teaspoon ras AL hanout spice (optional) 1 teaspoon fennel seeds (saumph) (optional but highly recommended) Salt to taste (approx 1 to 1.5 teaspoon fine salt) (dependant on your dukkah and zaatar blend)Half a tin of chickpeas (roasted on a pan with some olive oil)
METHOD
Method:Process the tomato and onion mix in a processor until smooth. Heat up a sufficient sized non stick pan with some ghee (Clarified butter)/butter/olive oil. Add in all your spices and give it a good roast. Add in your tomato and onion mix. Simmer on low until water has evaporated. Approx 20min.(swipe for pics for a guideline. A tutorial is also available on highlights) Make round spacings in your sauce and carefully add one egg into each spacing. Poach the egg in the sauce, on low heat for a few minutes.Increase heat to medium and cook egg to your preference. Garnish with sprinkles of zaatar and dukkah. Scatter the chickpeas. . Served with thick slices of toasted naan bread that has been pre-buttered. Grill on a pan or toast in the oven. Quick tip : you can prepare the sauce and spicing ahead of time. (a day before) @saadia_b_
SOUS CHEF
40
67.4K
66

Creative expression, real, soul-full content...
Comments
Ordered By Newest
---
---
Suggest Recipes
You May Like