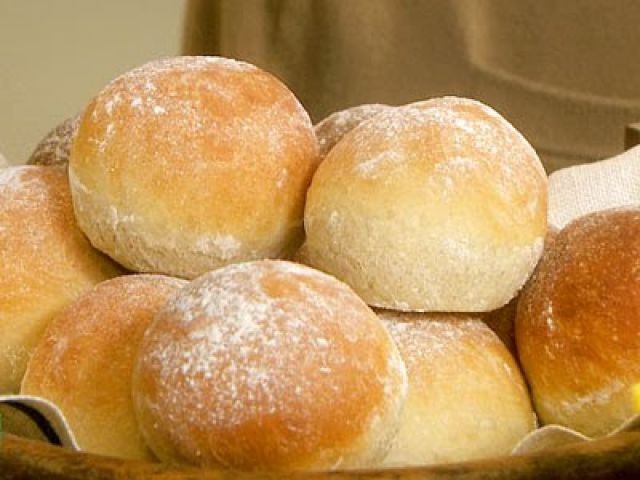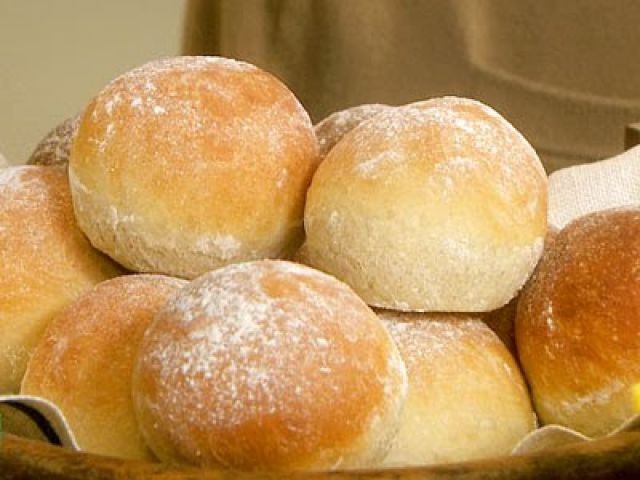 INGREDIENTS
500 g cake flour
10 ml salt
5 ml sugar
45 g butter
10g anchor instant yeast
300 ml lukewarm water
METHOD
Mix dry ingredients. Rub in butter. Add yeast and mix.
add enough water to form a soft dough. Knead for about 5 minutues till smooth and elastic.
Place on lightly floured surface. Cover and allow to rest for 5 minutues.
knock down and divide into 20 equal pieces.
shape into round balls. (Keep dough covered while working).flatten balls slightly.
Place onto greased baking tray. Cover with plastic and allow to rise till double in volume about 15-20 minutues.
brush wuth milk/egg. Sprinkle with seeds or dust with flour. Bake in preheated oven at 200'C for about 15 minutues or until golden.
INFO / TIPS / CREDITS
This is an anchor yeast recipe. Really tasty served with soups etc.
Comments ordered by Newest
---