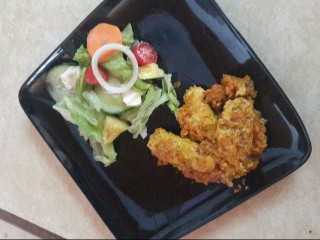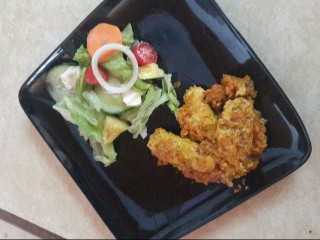 23
favs
3
coms
5.4K
views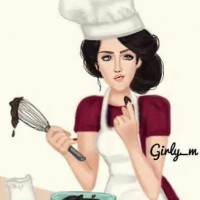 Neecy
SOUS CHEF
25
98.4K
27

Love the kitchen, love food, love to cook and bake and trying out new things...
Chicken Kebaabs In A Spicy Tomato Chutney
By Neecy
- SOUS CHEF
INGREDIENTS
For the meatballs:
Handful of coriander
1 kg chicken fillets
10 tablespoon breadcrumbs of choice
Slice of bread
Handful parmasan cheese
4 cloves garlic
2 large eggs
salt and freshly ground pepper
1 tablespoon chilli powder
Crushed green chillies
Dhana jeera
1 teaspoon paprika
1 onion
1 cup freshly squeezed lemon juice

For the spicy tomato sauce:
4 tablespoon olive oil
2 onions
4 cloves garlic
1 teaspoon chilli powder
½ teaspoon tumeric
salt and pepper
½ teaspoon dried oregano
3 tomatoes diced
½ cup freshly squeezed lemon juice
fresh coriander to garnish
METHOD
In a processor mix all ingrediants for the kebaabs
Form kebaabs and bring a tray and spray with cook and bake, steam in d oven for about 10 to 15 minutes until water comes out bt not too long

To make the tomato sauce, ina sauce pan over medium heat, warm the oil, add onions and garlic and saute until onions are golden bt not too brown about 5 minutes, add tomatoes and the rest of the spices add a little water and cook for 5 to 10 minutes
Allow to cool and transfer to blender whizz about 5 seconds sauce must still be a little chunky. Pour back in the pot and set kebaabs. Garnish with coriander (optional)
INFO & TIPS
This recipe makes quite abit of kebaabs if u want you can freeze some after u steam and add some to the chutney or half the recipe

Serve with puri and or chips and salad
Enjoy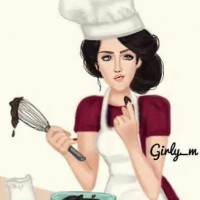 Neecy
SOUS CHEF
25
98.4K
27

Love the kitchen, love food, love to cook and bake and trying out new things...
Comments
Ordered By Newest
---
---
Suggest Recipes
You May Like