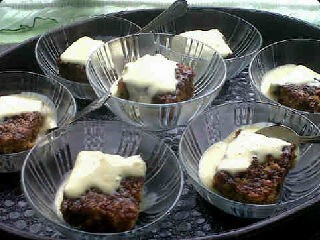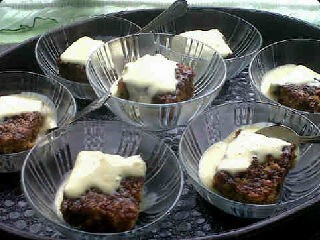 RECIPE
60g butter
Two third cup castor sugar
3 eggs
Beat well

Heat together on stove till it forms a lump
1 cup dates chopped
½ cup nuts
¾ cup evaporated milk
1 teaspoon bicarb
1 cup sifted flour
Beat lump into egg mixture
Pour into greased pyrex..bake at 180 for ±45mins..
SYRUP
Two third cup brown sugar
¾ cup evaporated milk
50g butter
Boil until a syrup forms...pour hot syrup as soon as cake is out of the oven..
When cool,cut in blocks and serve with custard or cream..

Comments ordered by Newest
---