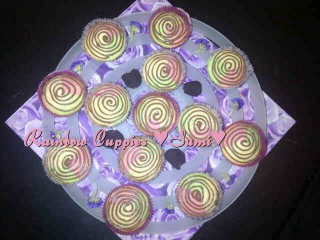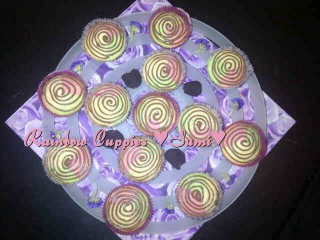 RECIPE
Use any tried and tested cupcke or plain cake recipe. ( Must be a butter or margrine cake nor oil cake )
Do the following.

I divided batter and mixed pink and green and dif bowls. In the cup cake casin on one side I put teaspoon of white, anothe side pink and then green.

Decorate as desired



»̶ S̶̲̥̅̊um̶̲̥̅̊​A̶̲̅Ýa̶̲̥̅̊н̣̇ «̶ إبراهيم.
Comments ordered by Newest
---