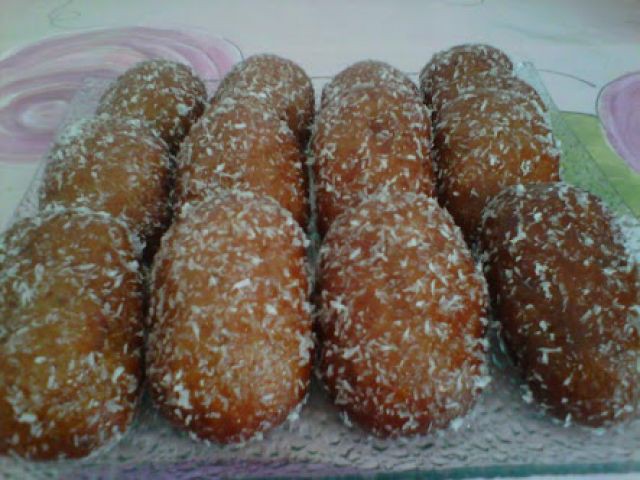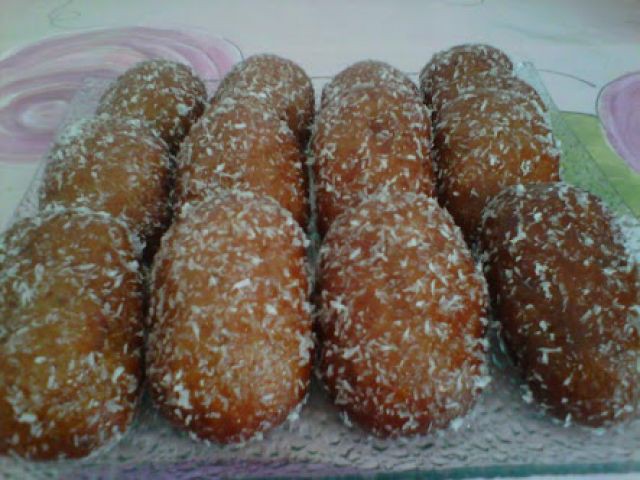 INGREDIENTS
6 cups cake flour
1 packet yeast
2 teaspoon ginger
3 teaspoon cinnamon powder
2 teaspoon ground elachie
1 teaspoon salt
½ cup sugar
3 eggs
1 packet smash
700 ml boiling water
Half of 125 g butter
METHOD
Mix 1 packet smash with 700 ml boiling water. Add in half of 125g butter.
Beat the 3 eggs and add to potato mixture. Add all to above dry ingredients and knead to a soft dough.
Leave to rise +_ 2 ½ hrs.
Form and let it rise a little more. Fry.
Dip in warm syrup and coconut if desired.

Syrup
½ cup water
½ cup sugar
Boil till just sticky.

INFO / TIPS / CREDITS
Koeksisters can also be frozen
Makes 6-6 and half dozens
Comments ordered by Newest
---