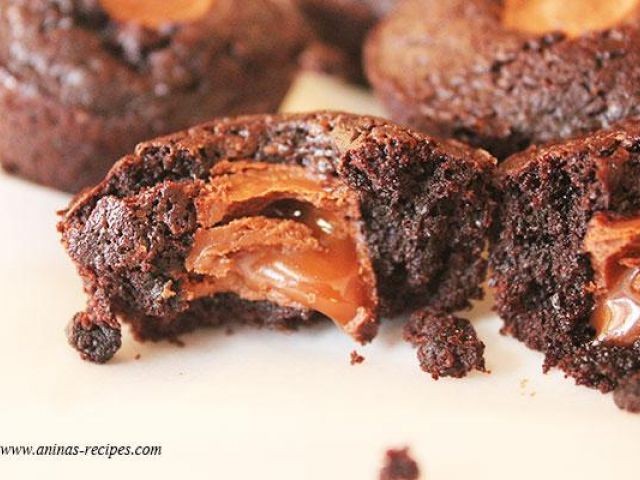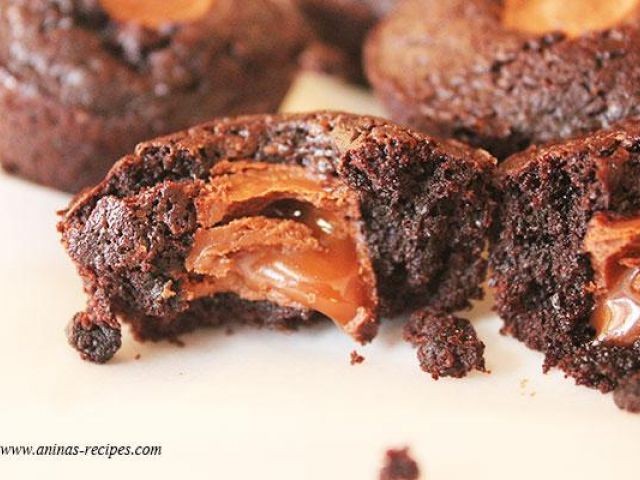 Rolo Centered Brownies
By Fiya
- KITCHEN HAND
INGREDIENTS
150 gr butter or margarine
¾ cup brown sugar
1 cup good quality dark cocoa powder
pinch of salt
5 ml vanilla essence
2 eggs
½ cup of flour.
METHOD
1. Add the butter, sugar, cocoa and salt in a microwavable dish.
2. Microwave until butter is melted.
3. Gently stir all the ingredients together until incorporated. Add to the microwave if the butter needs more melting.
4. Your batter should be warm, if it is hot, leave for a few minutes to cool down.
5. Add the vanilla essence and mix it through.
6. Now add the eggs and mix thoroughly.
7. Lastly add the flour and mix until incorporated, you should now be left with a sticky, shiny wet batter.
8. Add spoonfuls of batter into the muffin pan ¾ full. Add a rolo to each cup.
9. Bake for 10 – 12 minutes at 190 degrees Celsius – have your oven rack set on the lower half of the oven.
10. No need to test if the brownies are baked, it should still be a little bit gooey, and not baked right through like a cake would be baked.
11. Leave the brownies to cool in the muffin pans, and carefully remove with a fork.
Comments ordered by Newest
---