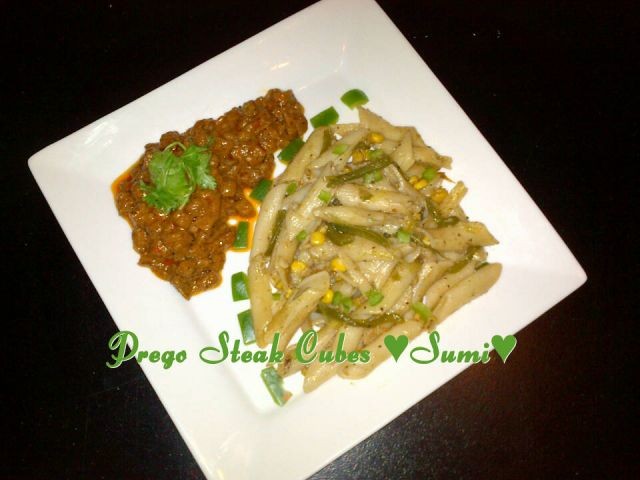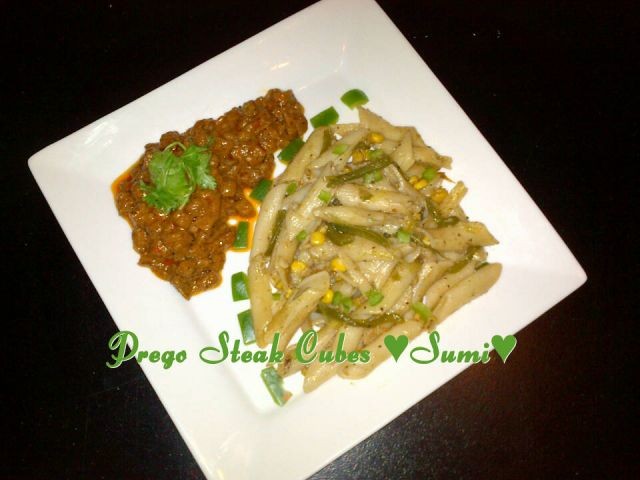 RECIPE
500g steak fillet
1 teaspoon chillie powder
1 teaspoon dhana Jeeru (Cumin)
1 tablespoon steak & chops spice
1 teaspoon bbq spice.                                        
1 tablespoon Worcester sauce
1 teaspoon ginger garlic
1 teaspoon lemon pepper
1 teaspoon vinegar.       
1 teaspoon lemon juice
Salt to taste
Oil                                  

Sauce:
2 tablespoon mayo
1 tablespoon steers garlic sauce
1 tablespoon steers peri peri
1 teaspoon steers mustard sauce
2 tablespoon tomato sauce

Method
•    Marinate steak with all the above ingredients, excluding the sauces...
•    Leave the steak to marinate for at least a few hours...
•    add sauces and cook till steak is done
•     Once cooked pour nandos Prego sauce over...                                     
•    Peel and cut 3 med potatoes 4 chips, fry and spice wit salt, vineger and chillies...
•    Layer chips over steak...
•    put a generous helping of grated cheese over
•    put sliced jalapenos (banditos) over, sprinkle parsley and warm thru until cheese melts...delicious with Portuguese rolls and salad...

INFO / TIPS / CREDITS
Courtesy of radio islam recipes. This is the original recip above. I just altered it a bit. I used cubed steak. I left out chips and cheese. When steak was cooked I just added the prego sauce to the steak & simmered for 5 mins.
Nb. I did make the original recip before it was deeeevine.
Comments ordered by Newest
---