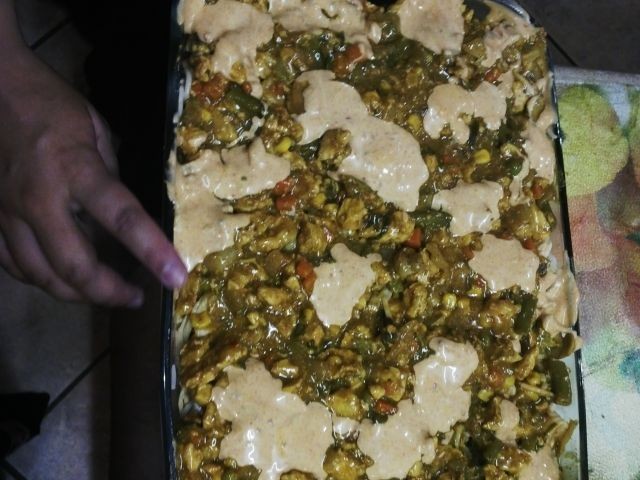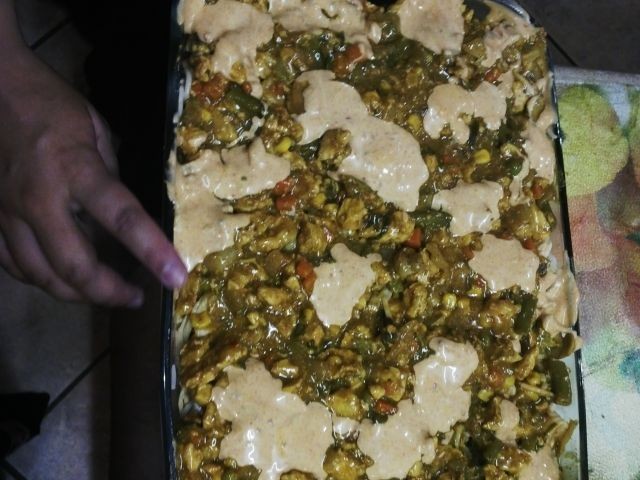 Singaporean Rice
By Salma
- KITCHEN FUNDI
INGREDIENTS
Ingredients for the mayonaise:
½ cup mayonnaise ( your choice)
3-4 tablespoon Tom sauce
Salt
Tiny touch of garlic fr taste
2 teaspoon red chilli powder
Ingredients for the chicken and veggie:
½ kg fillets cubed
1 carrot grated
1 onion chopped fine
½ teaspoon ginger garlic paste
2 green chillies chopped( if u dnt like it strong leav it out)
Juice of half lemon
Splash of soya sauce
2 teaspoon black pepper
½ tspCumin( optional)
2 tablespoon chopped dhania (coriander)
1 teaspoon red chilli flakes or red chilli powder
1 tablespoon Tom sauce
3 tablespoon oil
1 tablespoon Corn flour mixed in water
Ingredients :
200 gm spaghetti
1 cup rice
3-4 garlic cloves
2-3 green chillies
1 tablespoon butter
Oil as needed
I KNOW IT LOOK LONG BUT IT'S GOOD TRUST M..and NOT SO MuCH WORK..
METHOD
Fr the rice:jst boil it add salt and wen dne steam it..
For the spaghetti : jst boil with oil salt water wen done add little oil and mix so don't clump together
For the mayonaise : just mix everything together and leav aside
For the chicken and veggie: Heat oil in pot and fry onion wen soft then add fillet and ginger garlic paste..let cook few minutes then add capsicum and carrots..Stir fry until chicken is done( abt 8-10 minutues)
Then add evrything else but not the corn flour yey..let cook again fr 2 minutues then add corn flour in water mixed
Lower heat and let gravy simmer ..u cn add extra water if u want more gravy..taste it adjust if u need to then turn off heat ..
Fr the garlic topping : Heat butter in pan then add garlic and green chilli then leav to fry little till u get aroma..
NOW LAYERING :..
In a dish put rice at bottom
Follow with spaghetti.
Follow with chicken and gravy..
Follow wth mayonaise drizzled along edges and in the middle..
Lastly top with garlic topping..
Can heat in microwave if u want befre serving..en


INFO & TIPS
Enjoy its delicious..got the recipe from FAUZIAS KITCHEN FUN..tried n tasted..
Comments ordered by Newest
---