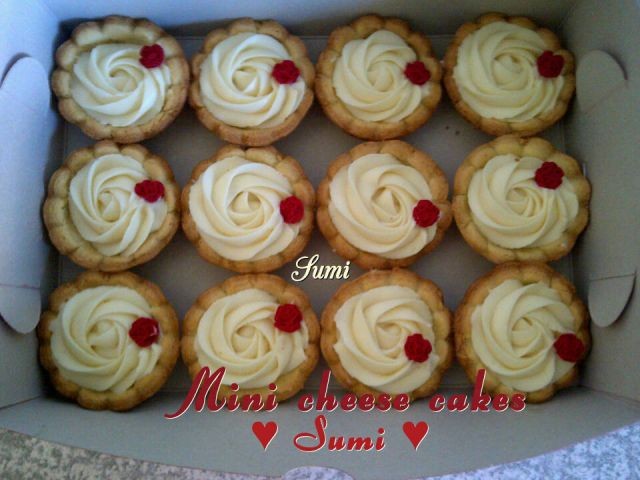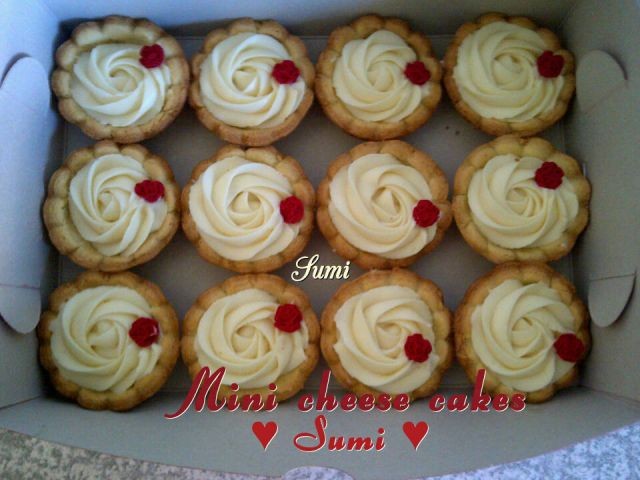 Mini Cheese Cakes Sumi's Style
By Sumayah
- MASTER CHEF
RECIPE
This is my version of mini cheese cakes.

I make my milk tart shell / crust and fill it with a cheese cake filling. What's even easier and if Ɣ☺ΰ in a hurry
Or getting visitors last minutues u can buy the ready made cheese cake mixes @ baking shops and fill. All it requires is water and †̥Ɨƚє mix and wala Ɣ☺ΰ done.


Milk tart shells

125 g butter
½ cup sugar
1 egg
± 2 cups flour or more
2 ½ teaspoon baking powder

Mix butter and sugar till creamy . Add egg beat well. Add 1 cup flour and baking powder and mix. Add rest of flour little @ time 2 form soft dough.
Roll and cut. Place in cup cake pans and bake @ 180 till golden brown. Fill as desired.


Nb. These shells cn be baked and kept in freezer. When needed js thaw and use.


These shells are very versatile ñ∂ can be used 4 mini milk tarts , coconut tarts, custard tarts, jam tarts.



»̶ S̶̲̥̅̊um̶̲̥̅̊​A̶̲̅Ýa̶̲̥̅̊н̣̇ «̶ إبراهيم.
INFO / TIPS / CREDITS
For these cheese cakes I used the redy made cheese cake mix.
Comments ordered by Newest
---