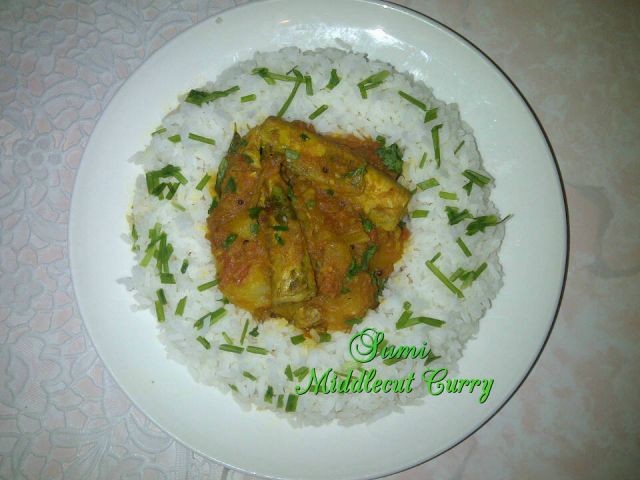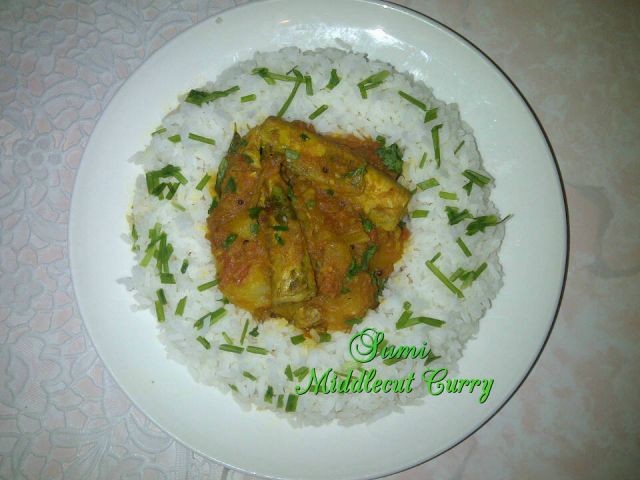 INGREDIENTS
1 tin Saladana Middle Cut Fish Cleaned & kept aside
¼ cup oil
1 medium onion sliced
1 teaspoon jeera seeds ( mix seeds optional)
4/5 ripe tomatoes grated
1 teaspoon mixed masala
½ teaspoon tumeric powder
Salt to taste
2 teaspoon garlic ginger masala
2 teaspoon dana Jeeru (Cumin)
curry leaves
Few whole green chillies
Handful fresh coriander chopped.








METHOD
Heat oil in a pot add sliced onions and jeera seeds
and wagaar till onions are transparent
Add tomatoes,spices,curry leaves cover and cook on medium heat stirring often til oil comes up to surface.
Put in the fish, then cook on medium heat.
add chopped fresh coriander
 
Serve with rice or even pap (pooto)

»̶ S̶̲̥̅̊um̶̲̥̅̊​A̶̲̅Ýa̶̲̥̅̊н̣̇ «̶ إبراهيم.
INFO & TIPS
At times I also add some potatoes , green peppers & brinjals to the tomatoe curry.
Comments ordered by Newest
---