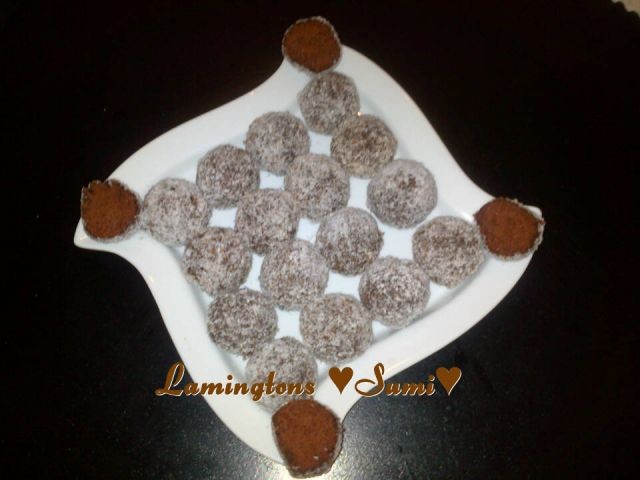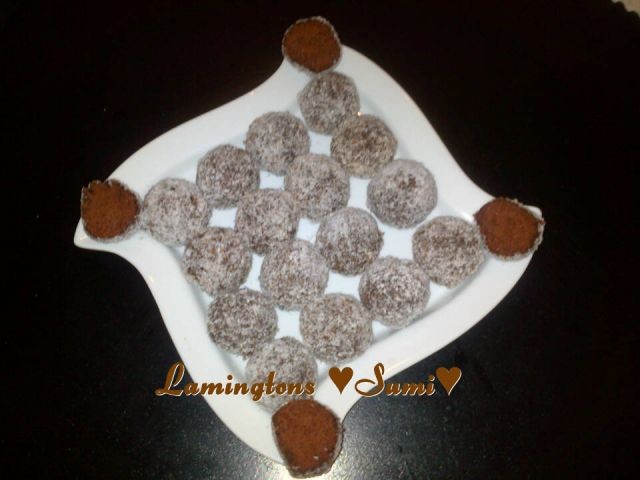 INGREDIENTS
¼ pound butter or margrine
1 cup sugar.
2 Eggs.
3 teaspoon bkng pwder.
1 ¾ cups flour.
¼ cup coco powder
1 cup milk


METHOD
Beat butter and sugar. Add eggs one in @ time. Add coco and mix well. Add flour, baking powder. Gradually add milk. Bake @ 180 for 12 minutes. Allow to cool.

Syrup.
1 cup milk.
1 cup sugar.
1 tablespoon cocoa

Boil til thick. Cool & dip in syrup & roll °̩ή coconut.



»̶ S̶̲̥̅̊um̶̲̥̅̊​A̶̲̅Ýa̶̲̥̅̊н̣̇ «̶ إبراهيم.
INFO / TIPS / CREDITS
This batter can be put in cup cake or a squre pan as well. For square pan you will bake cake 4 ± 20 mins
Comments ordered by Newest
---