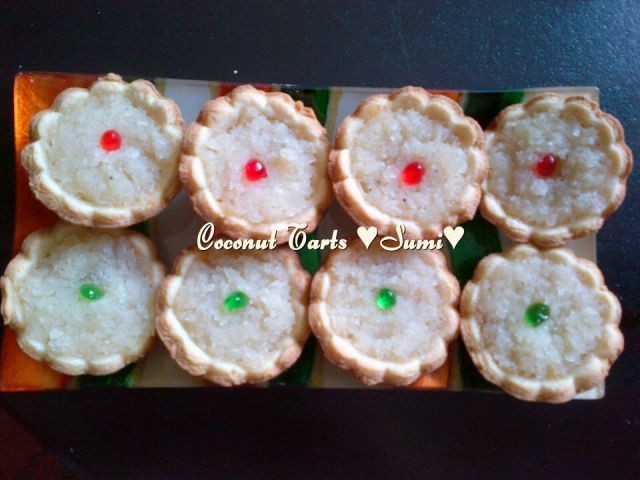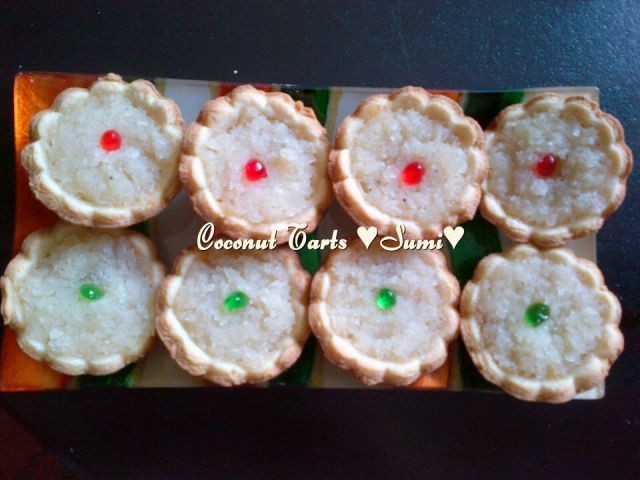 RECIPE
150 g butter
½ cup castor sugar
1 egg
2 ½ teaspoon baking powder
Flour to make dough [±2 and half cups]

Beat butter and sugar in machine til lite and fluffy.
Add the egg and beat.
Than ad 1 cup flour and baking powder and beat well.
Remove from machine and add rest of flour 2 make a soft dough.
Roll out dough not to thin and cut with scone cutter or flower cutter. Place in pans and add 1 teaspoon jam. Add coconut filling on top. Bake @ 180 till golden brown

Coconut filling


100g coconut
1 cup water
½ cup sugar
3 Elachi (cardomom) pods (I use half or 1 teaspoon fine Elachi (cardomom) ) bt your choice
Jam

Boil water , sugar ñ∂ Elachi (cardomom) till sugar dissolve then add coconut. Cook futher 10 minutes. Water must be fairly dry. Remove ñ∂ cool. Fill over jam. Deco with cherries


»̶ S̶̲̥̅̊um̶̲̥̅̊​A̶̲̅Ýa̶̲̥̅̊н̣̇ «̶ إبراهيم.
Comments ordered by Newest
---