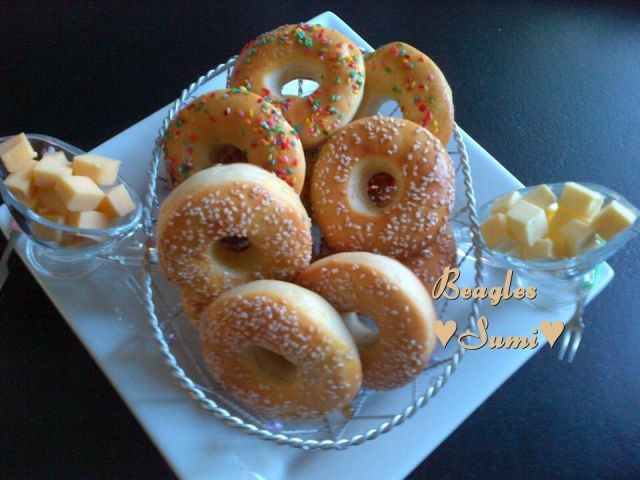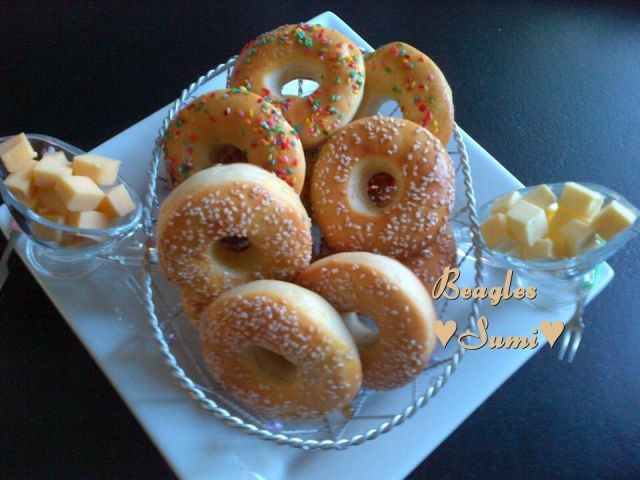 29
favs
2
coms
10.2K
views
INGREDIENTS
These bagels can be made with any of your tried & tested yeast dough.

4 cups flour
1 packet instant yeast
¾ cup sugar
Pinch of salt
1 egg
2 tab oil.
Warm milk and water to make a soft dough.

METHOD
mix dry ingredients together. Then add wet ingredients. Knead dough well. Put dough in an air tight container and leave to rise for about two hours in a warm place. Roll out dough thickish and cut with a doughnut cutter grease a tray and brush with egg and sprinkle with tal (sesame seeds). Leave to rise for another 30 minutes. Bake until golden brown.Brush ghee (Clarified butter) on naan as soon as it is taken out of oven. Gives it a nice shine.
INFO & TIPS
Theses bagels can be served plain or slit & filled with a chicken or steak filling mixed with sauces of choice & some lettuce tomatoe nd cheese.
Comments
Ordered By Newest
---
---
Suggest Recipes
You May Like