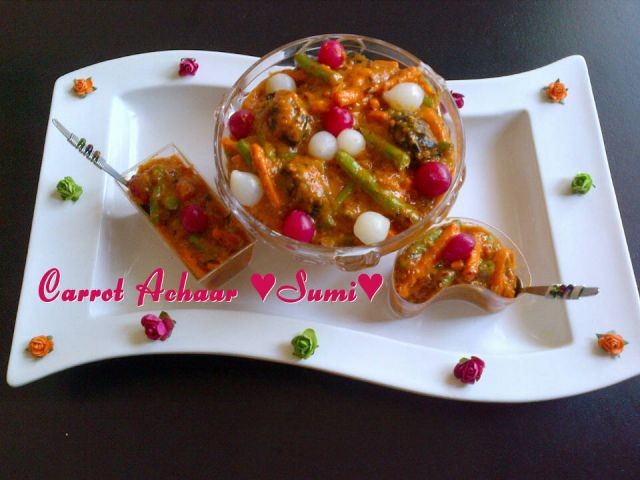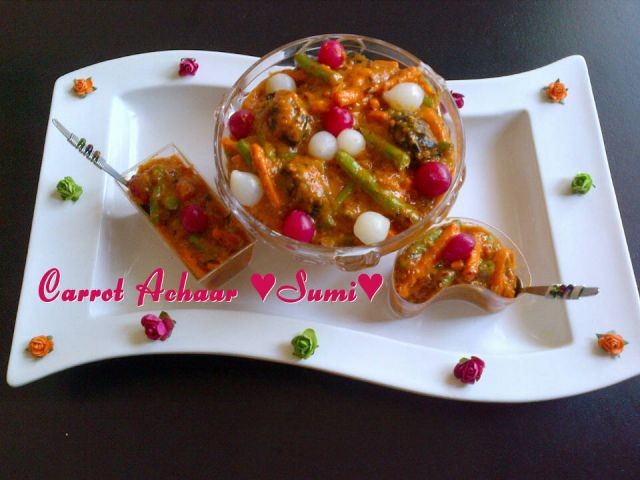 RECIPE
1kg carrots and green beans sliced. Can also add some cut up cucumbers and pickl ed baby onions.
Add 2tblsps sliced or crushed garlic, 2tblsps mustard powder, 4 tablespoon Methi (Fenugreek) masala, 2tblsps chilli powder, 2tsps salt.
Combine carrots/green beans, cucumbers, onions and garlic together with all spices in a dish. Soak half packet mebos in ¼ cup vinegar overnight.
Liquidise and add to veggies.
Then boil together 2 cups vinegar ¾ cup sugar and ¾ cup flour stirring continuously.
When it gets thick, pour over the veggies.
Then make a vagaar with ¼ cup oil, sesame seeds, mustard seeds and curry leaves. Add to the veggies & mix well.

Store & refrigerate.
Comments ordered by Newest
---