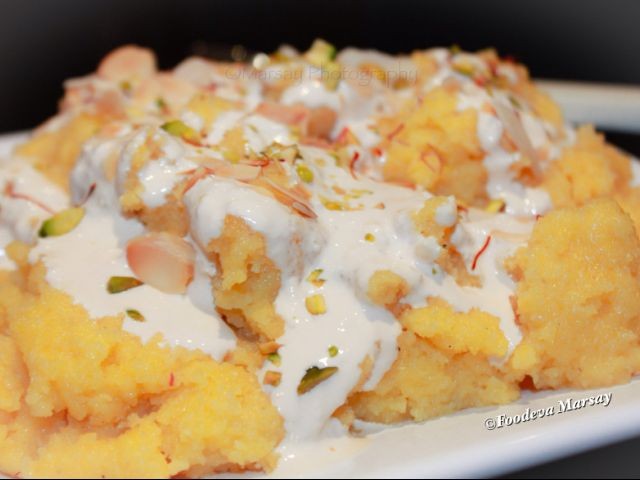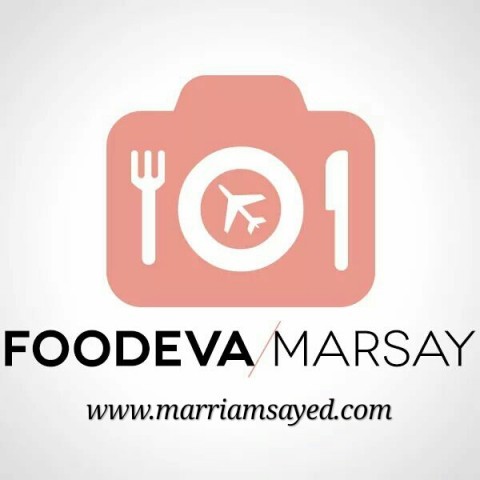 Foodeva Marsay (marriam S)
Kitchen Fundi
Aspiring to Inspire for the pleasure of my Creator above. Have a peek,(and follow), at my Foodeva Marsay Blog on link :-)

www.marriamsayed.com

Facebook Page
www.facebook.com/FoodevaMarsay/
---

South Africa
Joined 12 years ago
---
@foodeva_marsay
CREDITS
Author :Foodeva Marsay/Marriam S


INGREDIENTS
▶️ 125 grams Butter
▶️ 1 Cup Sojee (semolina flour)/Semolina ( I used the Jungle Tasty Wheat variety)
▶️ ½ Cup Boiling Water
▶️ 1 and ½ Cups Ready Boxed, Vanilla Custard
▶️ ¼ Cup Sugar
▶️ 1 teaspoon Cardomom/Elachie Powder
▶️ 2 Tablespoons Slivered Almonds (more or less may be used according to preference)
▶️ Good pinch of Saffron Strands
METHOD
🔹 Melt the Butter in a large enough pot for all the ingredients, on Medium Heat.🔹 Add the Tasty Wheat/Semolina, and braise through for 2-3 minutes.🔹 Add the Saffron Strands, Elachie Powder and Flaked Almonds. (You could also add in Sultanas at this stage, if you prefer)🔹 Add in the Boiling water, be careful it does splatter at this stage, If you want move the pot away from stove top before adding water.🔹 Follow immediately with the custard and sugar.🔹 Now that all the ingredients are in, all that's left for you to do, is STIR🔹 Keep stirring, though it may look too liquidy, it will start to bind as the cooking process continues.🔹 Lower the stove heat, and ensure the Sojee (semolina flour) is not sticking to the bottom of the pot, as sugar has been added. .🔹 Keep at Stirring, and the Sojee (semolina flour) / Semolina Pudding is ready once the mixture leaves the side of the pot and doesn't stick to the spoon✔.🔹 Keep stirring and turning the Sojee (semolina flour) about, if you want a drier end result.🔹 To Serve, Pour over a few tablespoons of Nestle Dessert Cream(or any variety) , Sprinkle lavishly with Toasted Almond flakes, Chopped Pistachios and a few strands of Saffron.
INFO & TIPS
Notes by Foodeva Marsay
~ At the braising stage, sultanas and more almond flakes may be added, amounts to your preference.
~ For a more traditional Sojee, use 1 and 1/2 cups of milk, beat in 1 Egg with a few drops of Egg Yellow Colouring;).
~Sugar qauntity may also be adjusted, with 1/2 cup being the top level measurement for this amount.

That's Basically it…ENJOY!!!
(💕 FOODEVA MARSAY 💕 )

Servings: 4-6
Difficulty: easy
WOULD YOU LIKE TO ?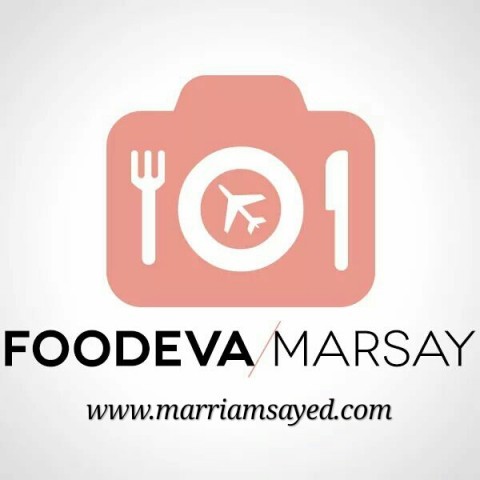 Foodeva Marsay (marriam S)
Kitchen Fundi
Aspiring to Inspire for the pleasure of my Creator above. Have a peek,(and follow), at my Foodeva Marsay Blog on link :-)

www.marriamsayed.com

Facebook Page
www.facebook.com/FoodevaMarsay/
---

South Africa
Joined 12 years ago
---
@foodeva_marsay
COMMENTS
You May Also Like
Suggest Recipes