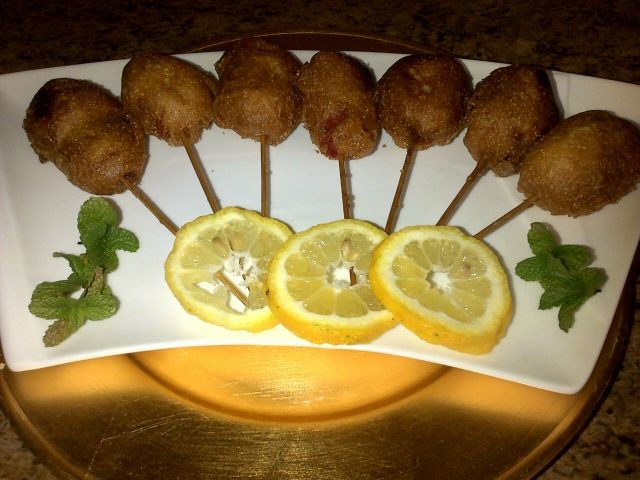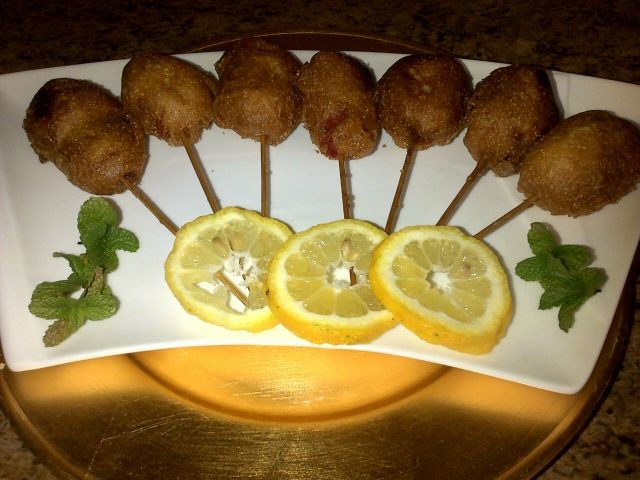 RECIPE
1 cup mielie/corn meal
1 cup flour
¼ teaspoon salt
¼ teaspoon pepper
2 teaspoon white sugar
3 teaspoon baking powder
1 egg
1 cup milk

Approx 16 viennas or russians
U may cut in half or leave whole..insert wooden skewers in each vienna
In a medium bowl, combine meal, flour, salt, pepper, sugar and baking powder. Stir in egg and milk.
Preheat oil in a deep saucepan over medium heat.. Roll viennas in batter until well coated.
Fry 2 or 3 corn dogs at a time until lightly browned, about 3 minutes. Drain on paper towels.

Comments ordered by Newest
---