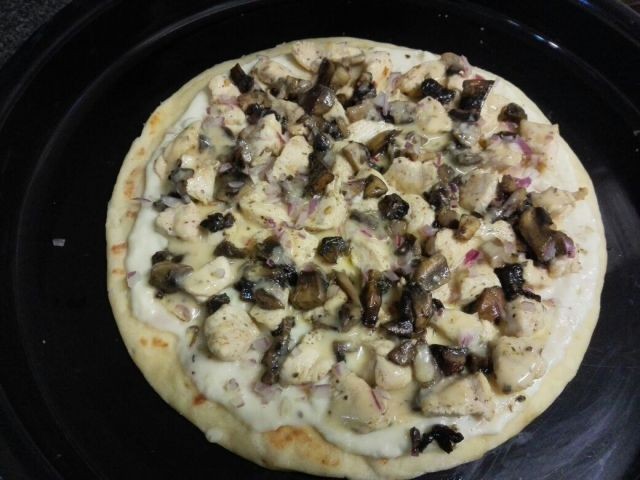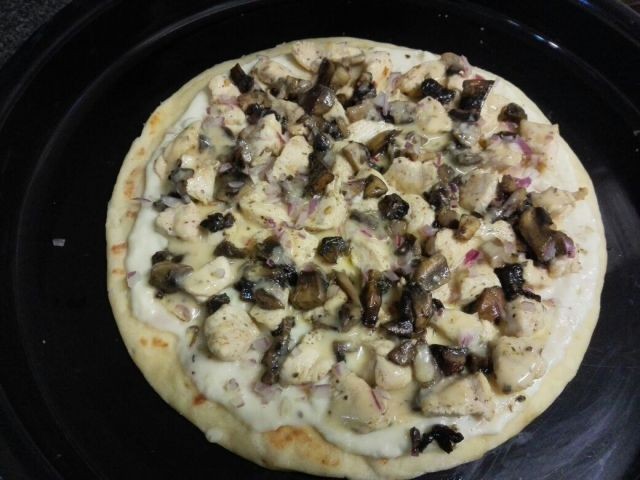 RECIPE
1. Marinate 1 chopped chicken breast with olive oil, a little lemon juice, green chilli, garlic and 1 tablespoon cajun spice.

2. Make a thick white sauce with:
2/3 cup milk
2 tablespoons butter
2 tablespoons flour
1 clove garlic, grated
Salt and pepper
Optional: 1 tablespoon vegetable stock/ 1 tablespoon soup mix

Pour on a pizza base, set aside.

3. Cook the chicken in olive oil until just done. Remove from the pan, leaving the juices in.

4. Cook 1 cup of mushrooms, chopped, in the pan's juices.

5. Top pizza with chicken, mushrooms, some finely chopped red onion, and liberal splashings of garlic sauce. I used Veri Peri garlic sauce. Finally, load on mozzarella cheese, and sprinkle with a little salt.

6. Bake in a hot oven for about 10 minutes.
Comments ordered by Newest
---