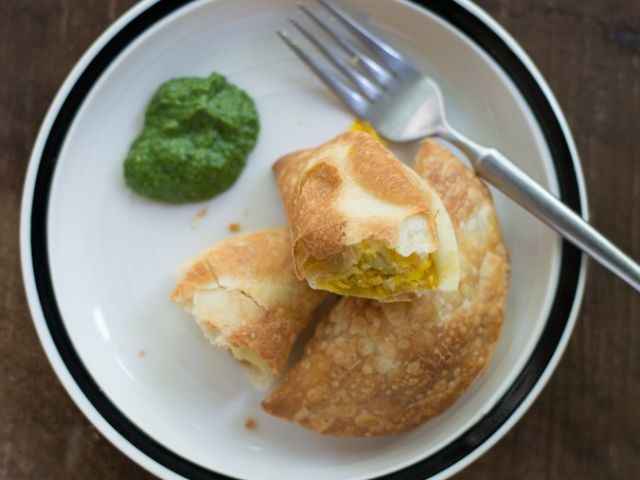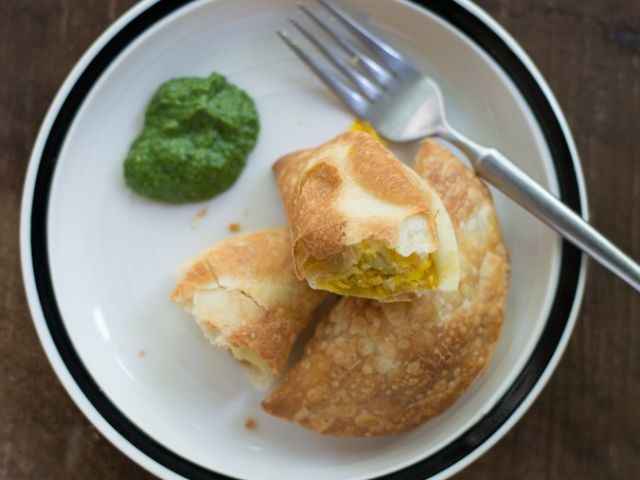 5
favs
0
coms
2.8K
views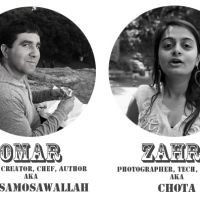 The Samosawallah
KITCHEN HAND
10
43.9K
6

Food blogging couple from Oakland, California. Make samosa, eat samosa, live samosa....
INGREDIENTS
15-20 ounces canned tuna/salmon, drained.
1 large onion diced finely.
5-10 green thai chili peppers chopped finely.
3-4 large potatoes peeled and chopped.
1 tablespoon turmeric powder.
2 stalks green onion chopped finely.
salt and pepper to taste.
2 teaspoons chili powder.
1-2 tablespoons oil.
1 teaspoon garlic paste.
1 teaspoon ginger paste.
3-4 curry leaves (optional)
40-50 frozen empanada shells, thawed.
METHOD
Boil the potatoes in hot water, long enough to roughly smash them. No need to make creamy mashed potatoes here.

Preheat oven to 350 degrees.

In a frying pan, add the oil over medium heat. Fry the onions for 5 minutes, long enough to get them slightly brown.

Add the green onions, chili peppers, curry leaves, salt and pepper and cook for 5 more minutes.

Add the ginger and garlic pastes as well as the turmeric and chili powder.

Add the contents of the frying pan to the roughly mashed potatoes. Also add the fish and mix together really well.

Spoon 1-2 tablespoons of this mixture into each empanada shell and seal with your fingers.

Bake on a cookie sheet for about 25 minutes and allow to cool slightly before serving.

INFO & TIPS
Find this recipe, and many others on our website, www.TheSamosawallah.com
This recipe, with lovely pictures, can be found at: http://www.thesamosawallah.com/sri-lankan-fish-patties/
Visit and like our Facebook page: https://www.facebook.com/TheSamosawallah
Advertise Here
Want to see your advert here ? find out how to advertise with us.
Learn more.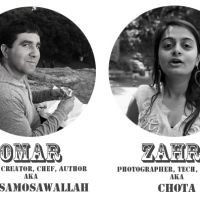 The Samosawallah
KITCHEN HAND
10
43.9K
6

Food blogging couple from Oakland, California. Make samosa, eat samosa, live samosa....
Comments
Ordered By Newest
---
---
Suggest Recipes
You May Like
Sri Lankan Fish Patties is part of the
Seafood
recipes category