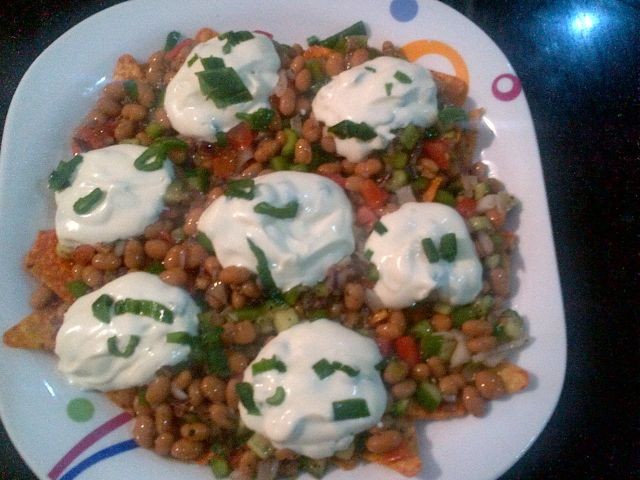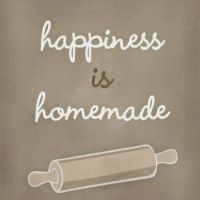 Aadilah Chothia Amod
Kitchen Hand
Master Chef in the making
---

South Africa
Joined 8 years ago
INGREDIENTS
1 Packet Doritos (Sweet Chillie )(Blue Pack)

Salsa:
1 Can Baked Beans
1 Chopped Onion
1 Chopped Tomato
Chopped Peppers (Green,Red,Yellow)
Salt to taste
½-1tspn. Crushed Black Pepper
Crushed Green Chillie to taste

Dip:
250ml Sour Cream
3 tablespoon Mayonnaise
Spring Onions
METHOD
In a dish combine Baked Beans,salt,pepper,green chillies,chopped Peppers,onions and tomato and set aside.

In a separate dish mix the Sour cream and mayonnaise together.

To Assemble:
Layer Doritos,than pour salsa over,Lastly put drops of sour cream mixture over.Garnish with spring onions.

INFO & TIPS
Assemble only before serving,to prevent Doritos from going soft.

Substitute for sour cream,I use Plain Greek Yoghurt.Tastes as good.
WOULD YOU LIKE TO ?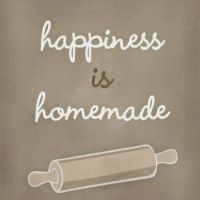 Aadilah Chothia Amod
Kitchen Hand
Master Chef in the making
---

South Africa
Joined 8 years ago
COMMENTS
You May Also Like
Suggest Recipes