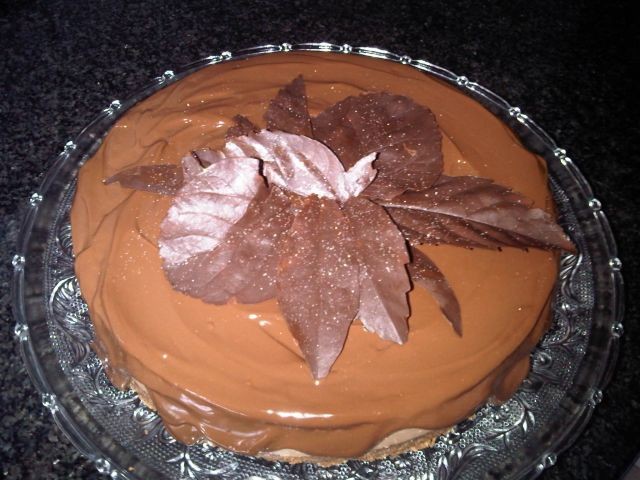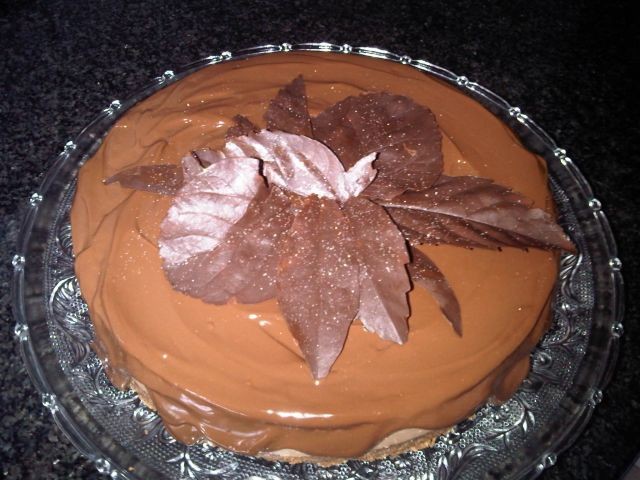 INGREDIENTS
200g chocolate biscuits
80g butter
⅓ cup tap water
5 teaspoon gelatine
2 X250g creamcheese
½ cup icing sugar
½ cup milk
300g lindt dark chocolate melted
1½ cups whipped cream


METHOD
-Grease and line loose bottom tin
-Process biscuits in food processor until fine bread crumbs
-mix in melted butter and stir until well combined. Pat into tin and refrigerate.
-slake gelatine : mix gelatine with tap water and let it soak. Then place on bowl of boiling water and mix until dissolved (should be liquid in form after this)
-beat cream cheese, icing sugar and milk until smooth and stir in gelatine.
-Stir in chocolate and then fold in cream.
-spread over base and refrigerate.
-when ready to serve make ganache with small tin nestle creme and 155g dark chocolate and when cooled pour over cheesecake and decorate as desired.
Comments ordered by Newest
---