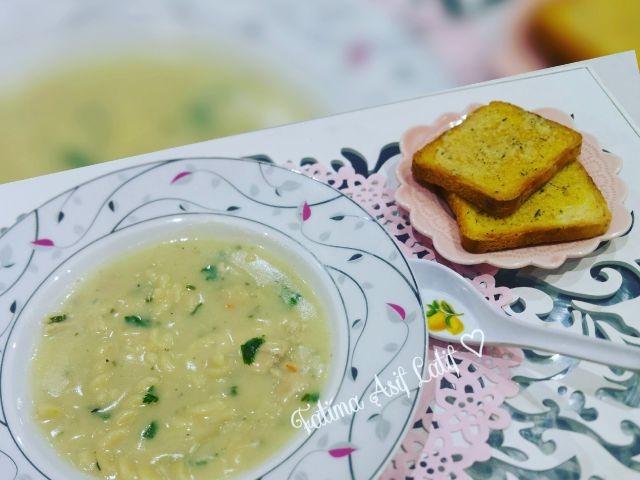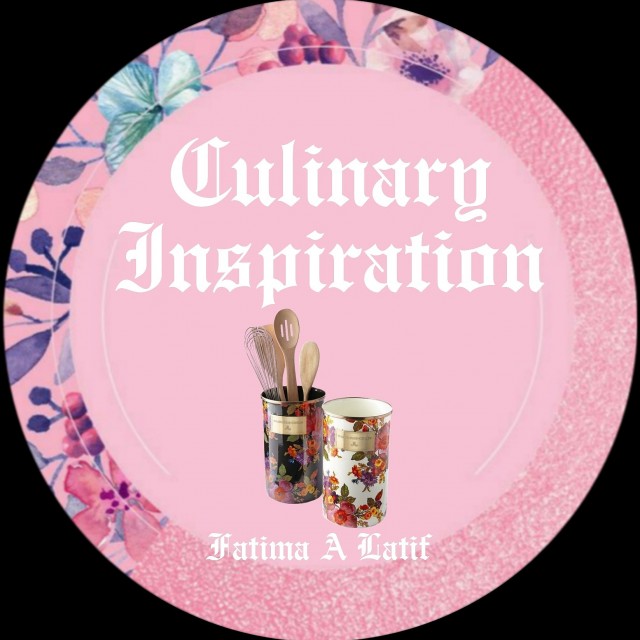 Fatima A Latif
Grand Master
So grateful to be sharing my world with you 💛
www.culinaryskillsbyfatima.wordpress.com
---

South Africa
Joined 10 years ago
---
@_culinaryinspiration_
RECIPE
White soup

Recipe credit: Shaida Latib
Picture credit: Fatima Asif Latif ♡
@latif_fati

Bismillah hir Rahman nir Raheem

1 onion braised in butter, do not brown.
Add cubed chicken, ¾ teaspoon garlic salt, a sprinkling of white pepper & lemon pepper, 1 tablespoon green masala. Add water and steam for 10 minutes. Mix 1 packet mushroom 🍄 soup & 1 packet veg soup in water. Add to chicken. Add a handful of screw noodles. Add ½ tin creamstyle sweetcorn & 125ml fresh cream.
I omitted corn 🌽 & fresh cream.
Add freshly chopped coriander before serving.

Serve with mini garlic butter toast or croutons.

For the garlic butter toast I used woolies classic toast. Poured some garlic butter over. Baked in warm oven for about 15 minutes. Serve immediately.
WOULD YOU LIKE TO ?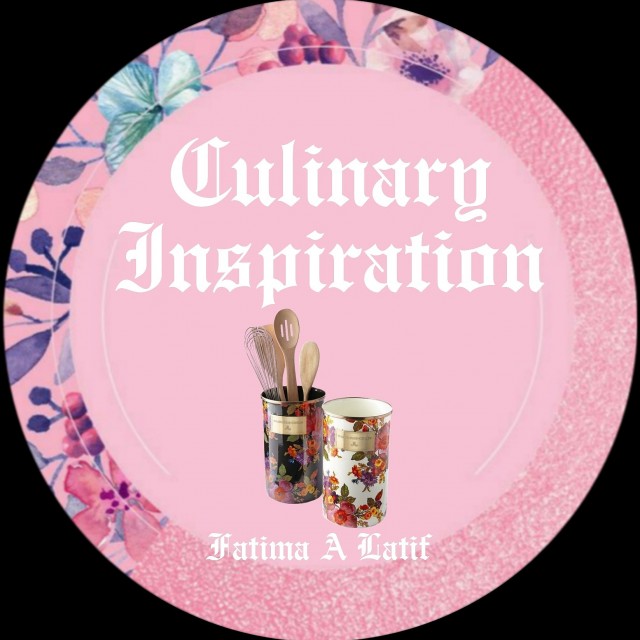 Fatima A Latif
Grand Master
So grateful to be sharing my world with you 💛
www.culinaryskillsbyfatima.wordpress.com
---

South Africa
Joined 10 years ago
---
@_culinaryinspiration_
COMMENTS
You May Also Like
Suggest Recipes