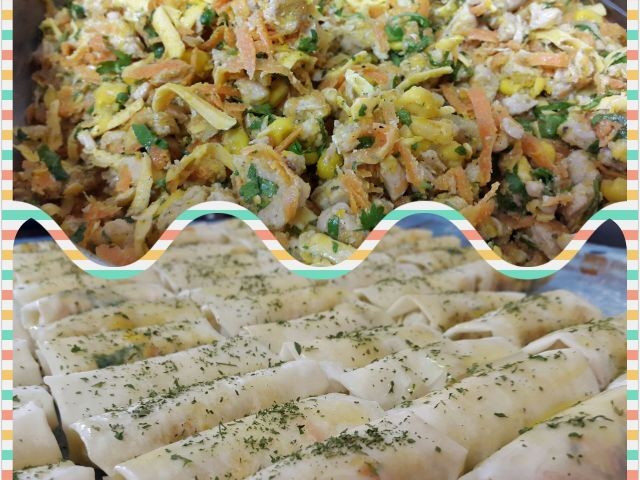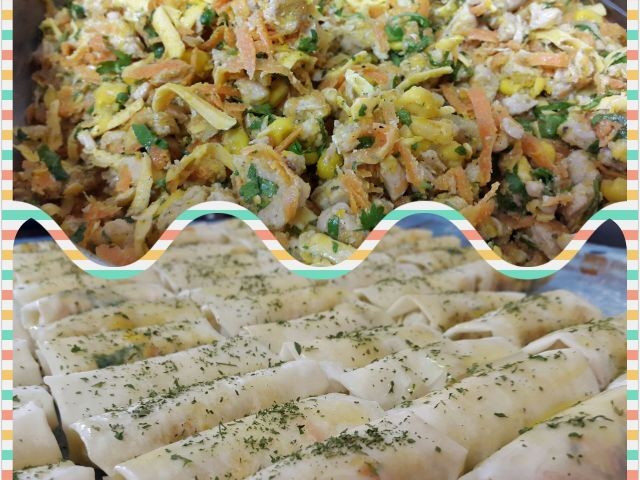 RECIPE


@ashy.k_92

1 kg of cubed chicken fillet
1 onion thinly sliced
1 teaspoon salt
2 teaspoon Dhana Jeeru (Cumin)
1 teaspoon crushed garlic
Green masala to taste
½ teaspoon white pepper
½ black pepper
½ teaspoon lemon pepper
3 tablespoon garlic sauce

Cook together untill dry.  Peel and grate 4 large carrots.  Heat alil ghee (Clarified butter) in a pan,  add grated carrots with ¾ cup corn and braise untill soft.  Add to chicken.  Allow to cool completely. Add ¾ cup grated cheese and ¾ cup finely chopped dhania (coriander).

Cut phyllo rolls into 4strips. Place a strip of phyllo horizontally wise on a board. Brush alil ghee (Clarified butter) on both sides and bring to the middle. Place a teaspoon full of filling in the middle, at the bottom,fold sides over, roll up and seal with more melted ghee (Clarified butter).  Brush alil ghee (Clarified butter) ontop and sprinkle dried parsley.  Freeze.  When baking,  bake at 180deg untill golden and crispy.

Note 📝
Filing shouldn't be saucy as this causes the cigars to burst.
Comments ordered by Newest
---