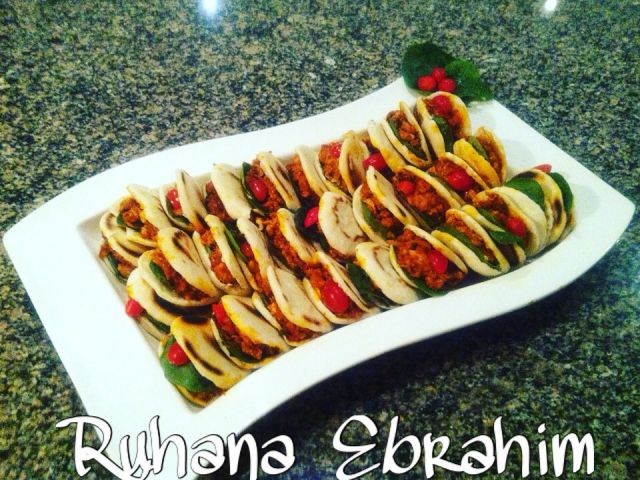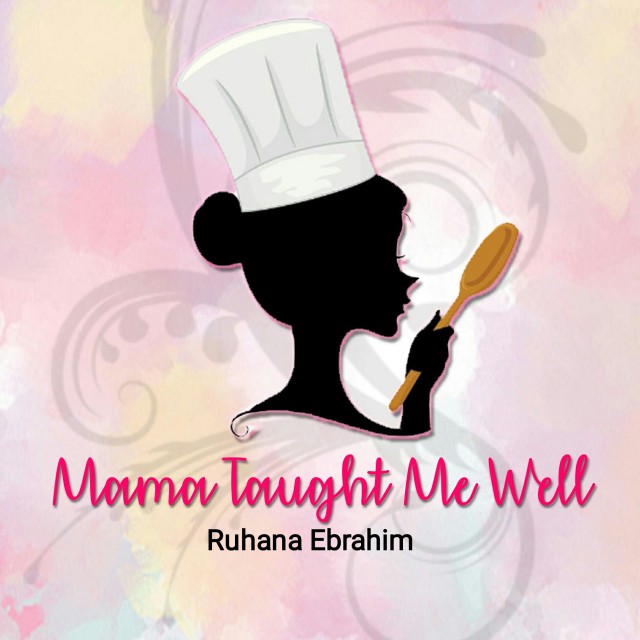 Ruhana Ebrahim
Grand Master
Interior Decorator.
Foodie!
Food styling.
Fusion Cooking.
Recreational baker.
Food Author of "Oh My Cupcakes!"
Mum and wife.
(Another 2 books on the way Insha Allah!)
---

South Africa
Joined 6 years ago
---
@mama_taught_me_well
INGREDIENTS
Chicken Tikka Pockets

Recipe credit: Ruhana Ebrahim
Picture credit: @mama_taught_me_well


Ingredients for Klim Pitas:
4 cups flour,
4 tablespoon heaped klim powder,
2 tablespoon sugar,
1 teaspoon salt,
¾ cup oil,
10g instant dry yeast.

Ingredients for chicken filling:
1kg chicken fillet (diced small),
1 packet Woolworths Chicken Tikka paste,
1 large onion,
400g chopped tomatoes,
50g tomato paste,
3 tablespoon plain smooth yogurt,
3 tablespoon Lemon juice,
¼ tablespoon red ginger garlic masala,
Fist freshly chopped coriander,
Salt and black pepper to taste,
Gouda cheese,
Baby spinach and plum tomatoes as garnish.
METHOD
Method for pitas:
1. Preheat oven at 180 degrees. Sift dry ingredients.
2. Add oil and rub together to make "breadcrumbs".
3. Add yeast and luke warm water to make dough.
4. Cover with a dishcloth and allow to rise in a warm place for a few hours.
5. When risen, punch down.
6. Roll out and cut with a scone cutter.
7. Place on tray and cover with cloth and allow to rise again for 10 minutes.
8. Bake for 5-7 minutes.
9. Do NOT Overbake. Cool and leave aside.

(Pitas are now suitable for storing and freezing. If frozen, thaw out and brown on preheated pan on both sides for pitas to puff up.)

Method for filling:
1. Braise onions till lightly golden, add chicken tikka paste to onions and braise till fragrance of paste rises.
2. Throw in canned tomatoes and tomato paste and reduce for 5 minutes.
3. Add chicken, spices, chillies and lemon juice and cook halfway through.
4. Add yogurt and cook till gravy is thickened.
5. Throw in coriander and stir in.
6. Warm pitas on a grill line pan, or a tawa, allowing to puff up, and cut open on one side.
7. Place baby spinach leaves in pitas and spoon in filling, top with a little bit of grated gouda cheese and halved plum tomatoes.
8. Serve hot.
WOULD YOU LIKE TO ?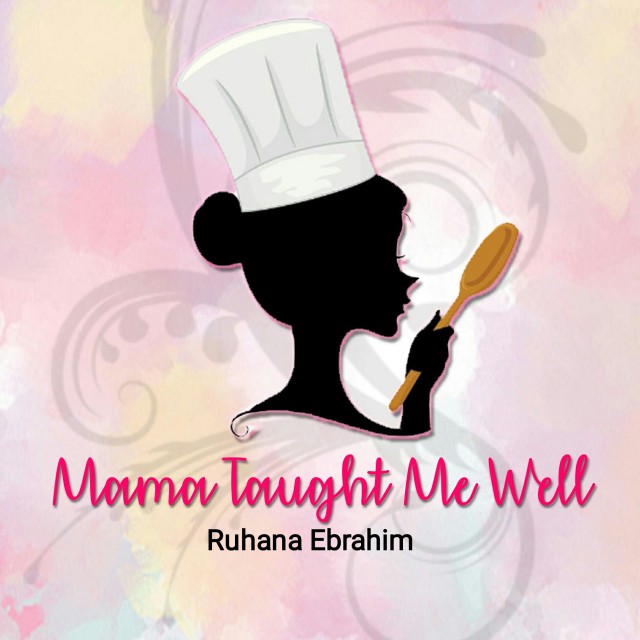 Ruhana Ebrahim
Grand Master
Interior Decorator.
Foodie!
Food styling.
Fusion Cooking.
Recreational baker.
Food Author of "Oh My Cupcakes!"
Mum and wife.
(Another 2 books on the way Insha Allah!)
---

South Africa
Joined 6 years ago
---
@mama_taught_me_well
COMMENTS
You May Also Like
Suggest Recipes