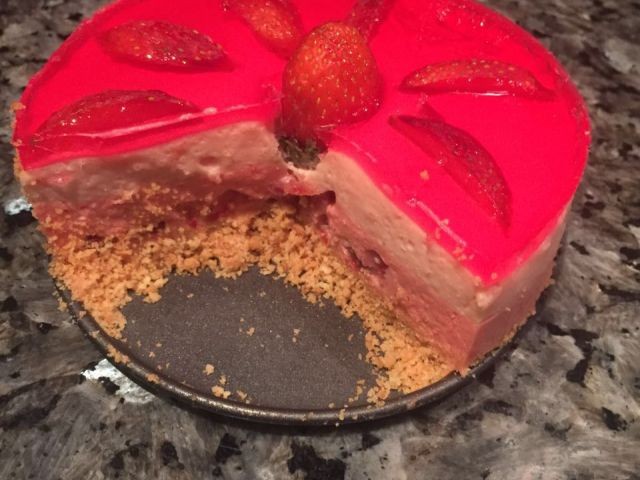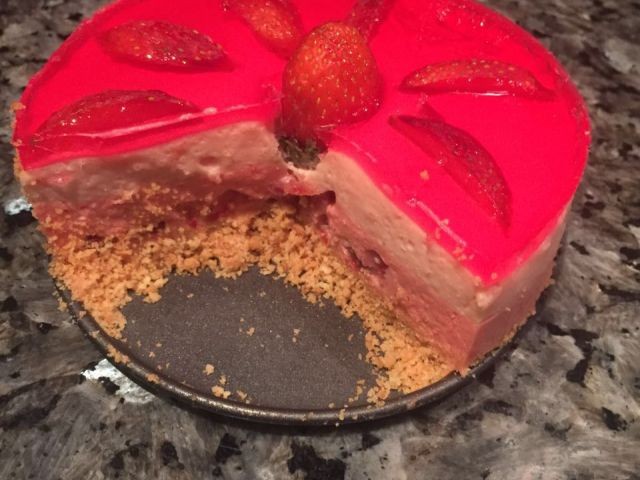 Strawberry Cheese Cake
By Mayra
- KITCHEN HAND
RECIPE
Base (first layer) : 1 packet tennis biscuit crashed Add 3 to 4 tbspoons melted butter
Next (second) layerHalf liter fresh cream ¾ condensed milk can1 packet strawberry gelatin & 2 tbspoon in-color (gelatin without color/taste ) - mix both with 1 cup of hot water. Mix and add to the fresh cream- Beat all of together , till thick. After add small strawberry pieces to the mixture. 
Add the mixture to the base (first layer)Put in the freezer for 10 minutes to get stiff. 
Take out from the freezer, decorate with strawberries & then throw the gelatin on top.For gelatin , again 1 packet of strawberry gelatin & 1 cup of water.PS: Make sure to make this gelatin before so it won't be hot after your pour it. - Then pour the gelatin over it
* Its optional if you want you can add 3 tablespoon cream cheese to the mixture .
Comments ordered by Newest
---