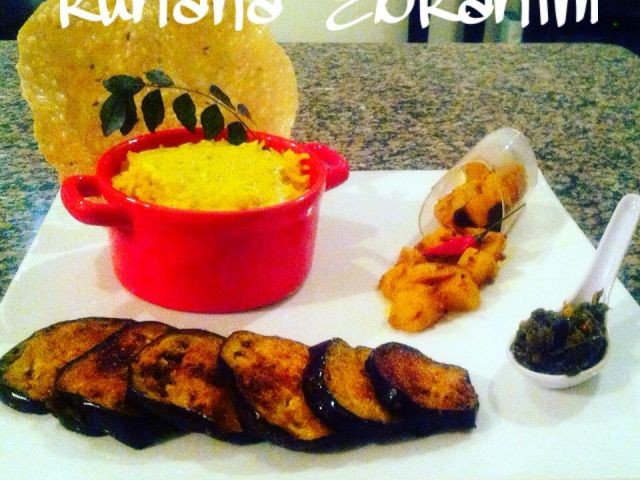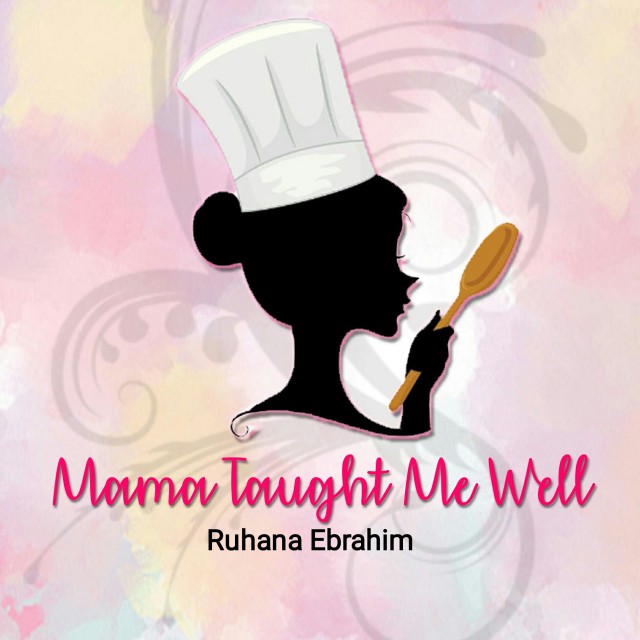 Ruhana Ebrahim
Grand Master
Interior Decorator.
Foodie!
Food styling.
Fusion Cooking.
Recreational baker.
Food Author of "Oh My Cupcakes!"
Mum and wife.
(Another 2 books on the way Insha Allah!)
---

South Africa
Joined 5 years ago
---
@mama_taught_me_well
CREDITS
Pic credit: Ruhana Ebrahim
Rec credit: @mama_taught_me_well


INGREDIENTS
Kitchri (rice):2 cups basmati (or white) rice,½ cup oil dhal (soaked),1 teaspoon rough salt,Good pinch arad (Turmeric) (turmeric) powder,1 onion (sliced),½ teaspoon whole Jeeru (Cumin) (cumin seeds),1 piece taj (cinnamon stick),4 cups water.
Kahri (curd):2 tablespoon oil,¼ teaspoon Methi (Fenugreek) (fenugreek) seeds,¼ teaspoon whole Jeeru (Cumin) (cumin seeds),1 stem limrie (curry leaves),500ml sour-milk/ or plain yoghurt,3 tablespoon chana (gram) flour,½ -1 teaspoon fine salt,Ground green chutney (ground coriander & green chillies- to taste),¼ teaspoon arad (Turmeric) (turmeric) powder,¼ teaspoon dhana jeeroo (coriander cumin) powder
SIDES:Aloo (potato fry):4 medium potatoes (peeled, cut into medium cubes),1 medium sized ladel of oil,¼ teaspoon rai (black mustard seeds),¼ teaspoon whole Jeeru (Cumin) (cumin seeds),1 stem limrie (curry leaves),1 teaspoon fine salt,1 teaspoon chilli powder,¼ teaspoon turmeric powder,1 ½ teaspoon dhana jeeroo powder
Bherji (green herbs):1 big bunch Bherji/ or 250g packet washed & cut spinach1 onion (sliced),2 tablespoon oil,¼ teaspoon salt,¼ teaspoon chilli powder,¼ teaspoon arad (Turmeric) (turmeric) powder,1 teaspoon dhana jeeroo (coriander cumin) powder,1 tomato (grated).
Pumpkin:400g packet pre-cut pumpkin cubes,+/- 2 teaspoon brown sugar,¼ teaspoon fine salt,¼ teaspoon arad (Turmeric) (turmeric) powder,¼ - ½ teaspoon chilli powder,¼ teaspoon dhana jeeroo (coriander cumin) powder,¼ teaspoon whole Jeeru (Cumin) (cumin seeds),¼ teaspoon mustard seeds,1 piece taj (piece of cinnamon stick).
Brinjal (eggplant/aubergine):1 large brinjal (sliced),Pinch red chilli ginger garlic masala (to taste),Pinch chilli powder,Pinch arad (Turmeric) (turmeric) powder,Pinch salt,Pinch dhana jeeroo (coriander cumin) powder
METHOD
Rice: 1. In a deep pot, braise onion with oil, Jeeru (Cumin) and taj.2. When translucent, add water and washed dhal.3. Add salt and turmeric.4. Bring water to boil, then add in washed rice.5. When ¾ way cooked, reduce heat to low and steam, till rice fluffed.
Kahri:1. Heat oil in a pot with Jeeru (Cumin), curry leaves and Methi (Fenugreek) seeds.2. Whisk remainder ingredients with the sour-milk/ or yoghurt.3. When the pot is fragrant and hot, pour the sour-milk/yoghurt mix into the pot, being careful as it may splash.4. Stir continuously with whisk, and allow to thicken. When it starts to boil, remove from stove.
Aloo fry: 1. Heat oil in a pan with mustard seeds, Jeeru (Cumin) and curry leaves.2. Spice the potato cubes, and when pan is fragrant, add potatoes.3. Allow the potatoes to heat through, then reduce heat and cook till golden on outside, but soft on the inside. 4. I add in a little water to cook the potatoes tender.5. Mix now and then when cooking so it does not stick to bottom of pan, as well as allowing all pieces to cook evenly, but do not over mix making it mushy.
Bherji:1. Braise onion till golden and add spices.2. When fragrant, add bherji and tomato. Allow to wilt.3. Mix frequently, adding water as needed, to allow to cook till one likes.
Pumpkin:1. Heat oil with mustard seeds, Jeeru (Cumin) and taj.2. Add spices to pumpkin and toss. Add to hot oil.3. Leave to cook on medium heat, add water as necessary, to cook through.
Brinjal:1. Slice only when required.2. Mix and rub the spices onto the thick slices of brinjal.3. Fry before serving, or fry beforehand until tender, grill in oven before serving making sure not to dry it out.
Fried Papar:Store bought papar, fried in pan, with very hot oil just before serving.
WOULD YOU LIKE TO ?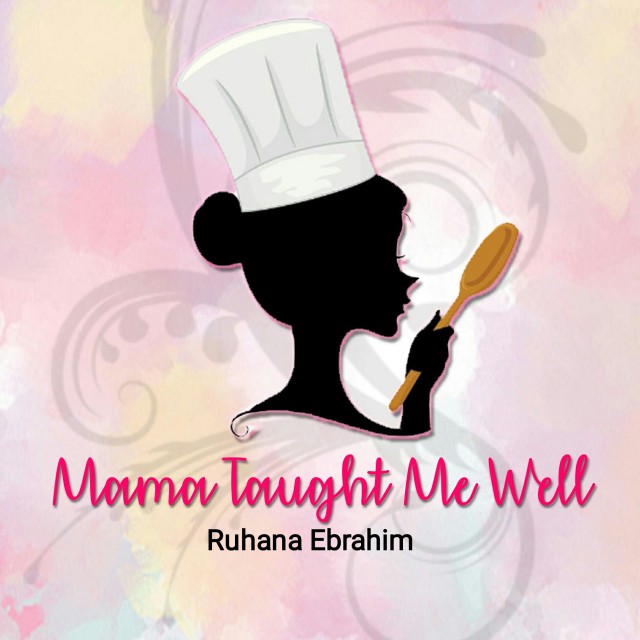 Ruhana Ebrahim
Grand Master
Interior Decorator.
Foodie!
Food styling.
Fusion Cooking.
Recreational baker.
Food Author of "Oh My Cupcakes!"
Mum and wife.
(Another 2 books on the way Insha Allah!)
---

South Africa
Joined 5 years ago
---
@mama_taught_me_well
COMMENTS
You May Also Like
Suggest Recipes