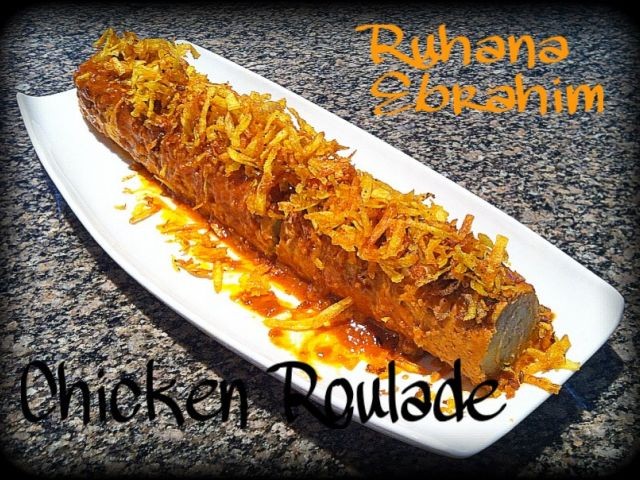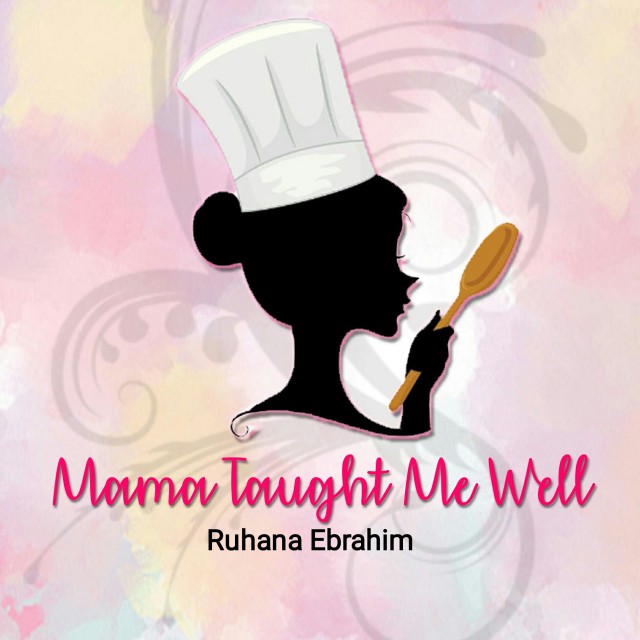 Ruhana Ebrahim
Grand Master
Interior Decorator.
Foodie!
Food styling.
Fusion Cooking.
Recreational baker.
Food Author of "Oh My Cupcakes!"
Mum and wife.
(Another 2 books on the way Insha Allah!)
---

South Africa
Joined 6 years ago
---
@mama_taught_me_well
CREDITS
Chicken Roulade
Recipe credit: Indian Delights
Picture credit: Ruhana Ebrahim,
@mama_taught_me_well


INGREDIENTS
Filling:2 large potatoes (boiled/ baked)Green chutney (to taste)Salt + pepper (to taste)Dash Butter
Roulade:500g chicken fillet1 tablespoon cake flour1 egg1 tablespoon garlic flakes2 teaspoon ground green chillies1 teaspoon salt1 teaspoon dhana Jeeru (Cumin)1 large onion (chopped)2 tablespoon oil
Sauce:2 tablespoon butter1 tablespoon worcestershire sauce 1 tablespoon chilli sauce1 tablespoon tomato sauce2 tablespoon lemon juice1 tablespoon garlic flakes
Topping:1 large potato (grated)
METHOD
1. Blend roulade ingredients in magimix.
2. Grease a large piece of foil with oil.
3. Spread minced chicken onto foil.
4. Make mash with potatoes for filling seasoning with chutney, salt, pepper and butter.
5. Place filling in the center of roulade and roll chicken over sealing it well with foil.
6. Place in pot to steam for 30-40 minutes.
7. Make sauce by boiling until thickened.
8. Colour grated potato with pinch turmeric or egg yellow food colouring and fry until crispy.
9. When roulade is firmed and cooked through, remove from foil.
10. Pour sauce over and garnish with fried potato. Serve with a side of veggies.
WOULD YOU LIKE TO ?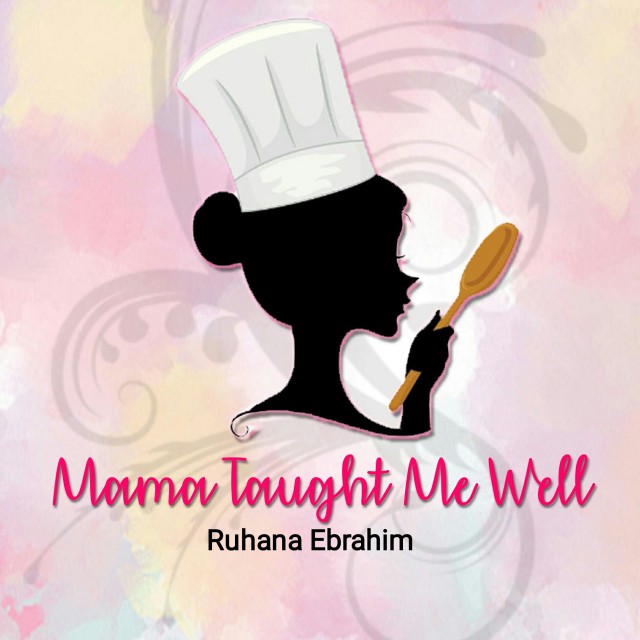 Ruhana Ebrahim
Grand Master
Interior Decorator.
Foodie!
Food styling.
Fusion Cooking.
Recreational baker.
Food Author of "Oh My Cupcakes!"
Mum and wife.
(Another 2 books on the way Insha Allah!)
---

South Africa
Joined 6 years ago
---
@mama_taught_me_well
COMMENTS
You May Also Like
Suggest Recipes