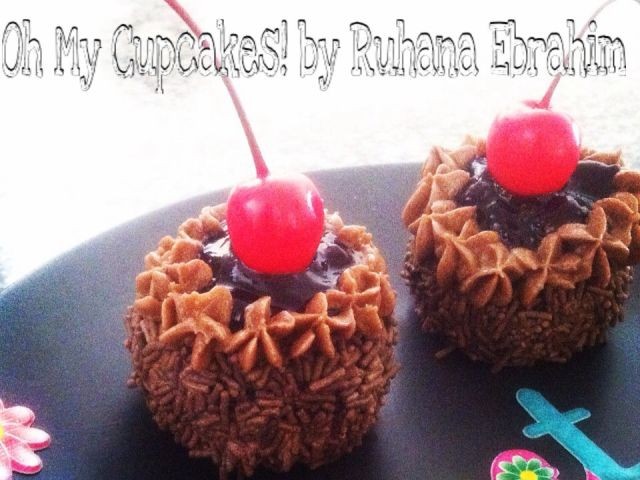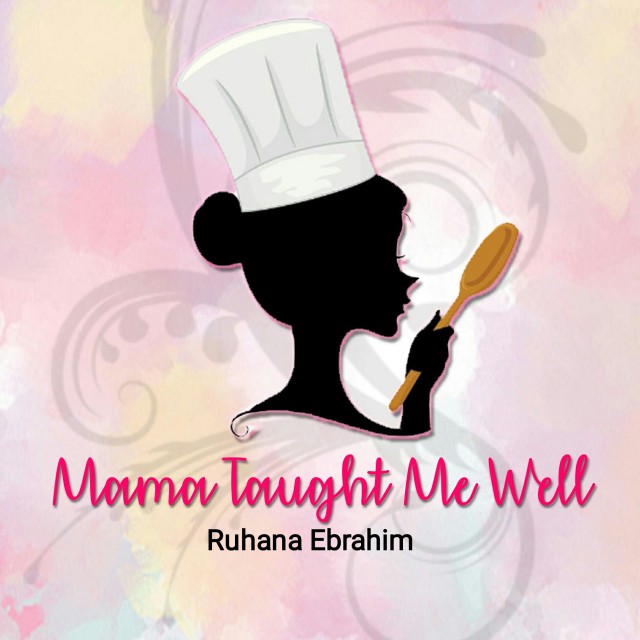 Ruhana Ebrahim
Grand Master
Interior Decorator.
Foodie!
Food styling.
Fusion Cooking.
Recreational baker.
Food Author of "Oh My Cupcakes!"
Mum and wife.
(Another 2 books on the way Insha Allah!)
---

South Africa
Joined 6 years ago
---
@mama_taught_me_well
INGREDIENTS
Quick Cheat Blackforest Cuppies

Pic cred: oh my cupcakes! Recipe book by ruhana ebrahim
Rec cred: Ruhana Ebrahim
@mama_taught_me_well

Ingredients:
500g choc golden cloud muffin mix
2 xl eggs
150 ml oil
200ml water

Filling:
Black cherry jam

Topping:
Fresh cream
Icing sugar to taste
Cocoa powder
Choc vermicelli
Whole cherries
METHOD
1. Mix batter for cake until smooth.
2. Spoon batter till ¾ full.
3. Bake for 15-20min at 180 deg in preheated oven.
4. Plunge a hole in center of cupcake.
5. Spoon in jam.
6. Whip fresh cream till stiff. Spoon on sides and pipe onto cake.
7. Sprinkle vermicelli on sides and garnish with cherry.
WOULD YOU LIKE TO ?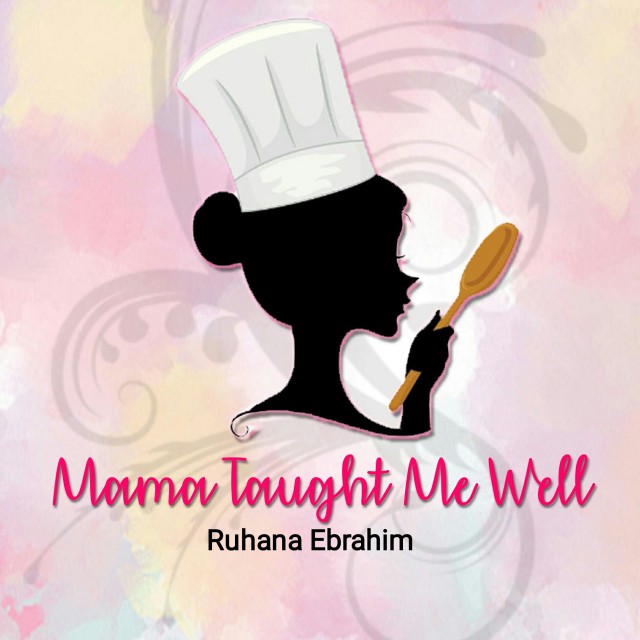 Ruhana Ebrahim
Grand Master
Interior Decorator.
Foodie!
Food styling.
Fusion Cooking.
Recreational baker.
Food Author of "Oh My Cupcakes!"
Mum and wife.
(Another 2 books on the way Insha Allah!)
---

South Africa
Joined 6 years ago
---
@mama_taught_me_well
COMMENTS
You May Also Like
Suggest Recipes